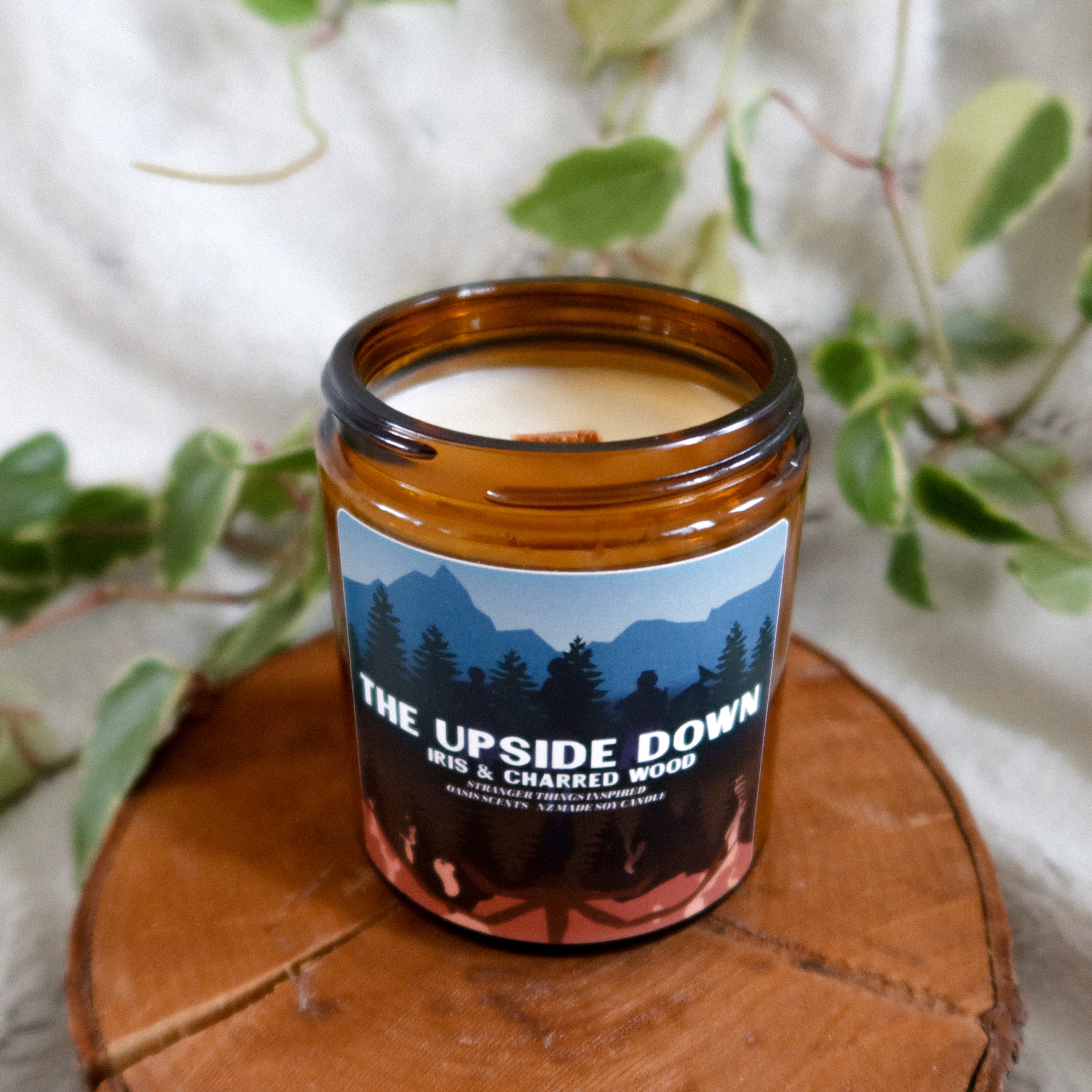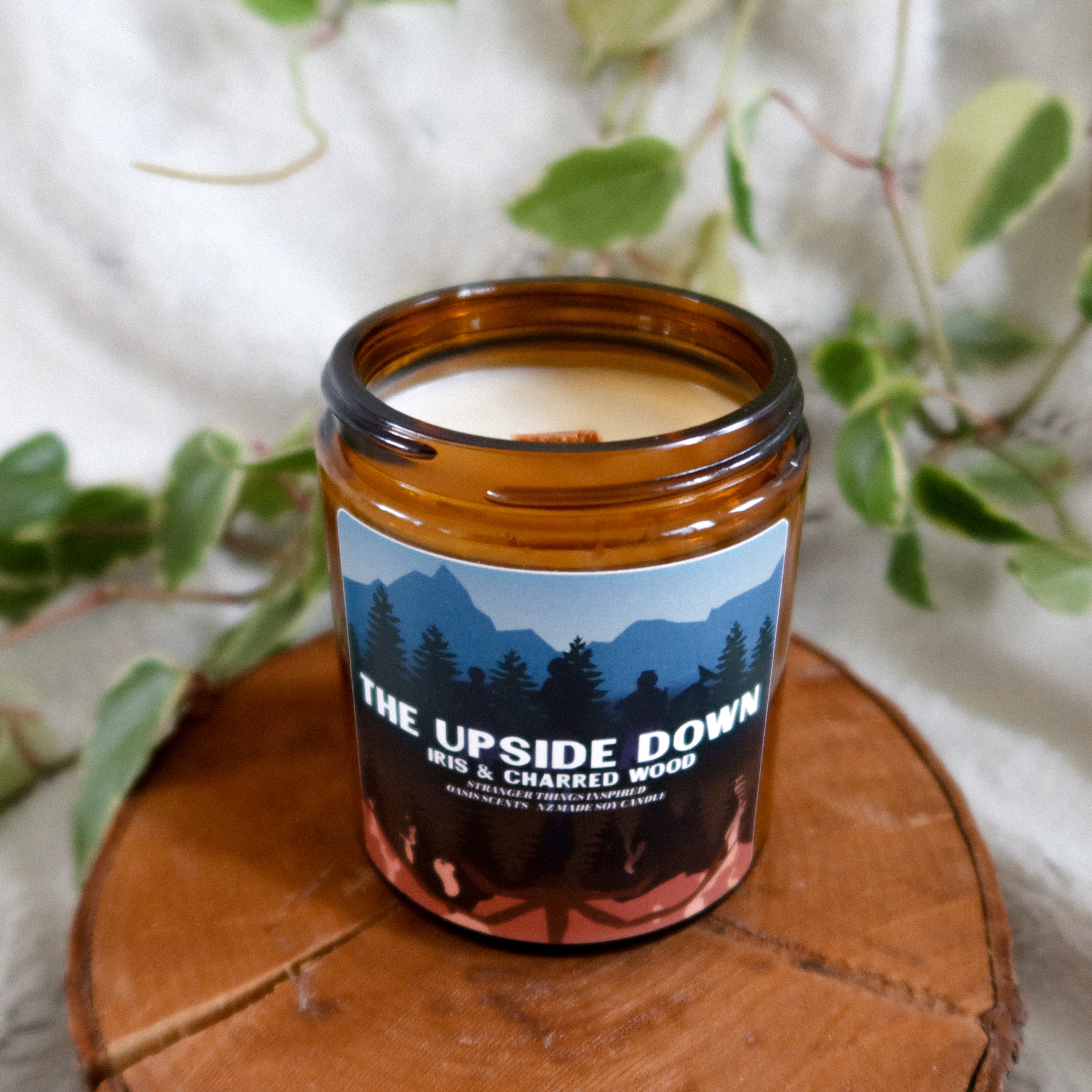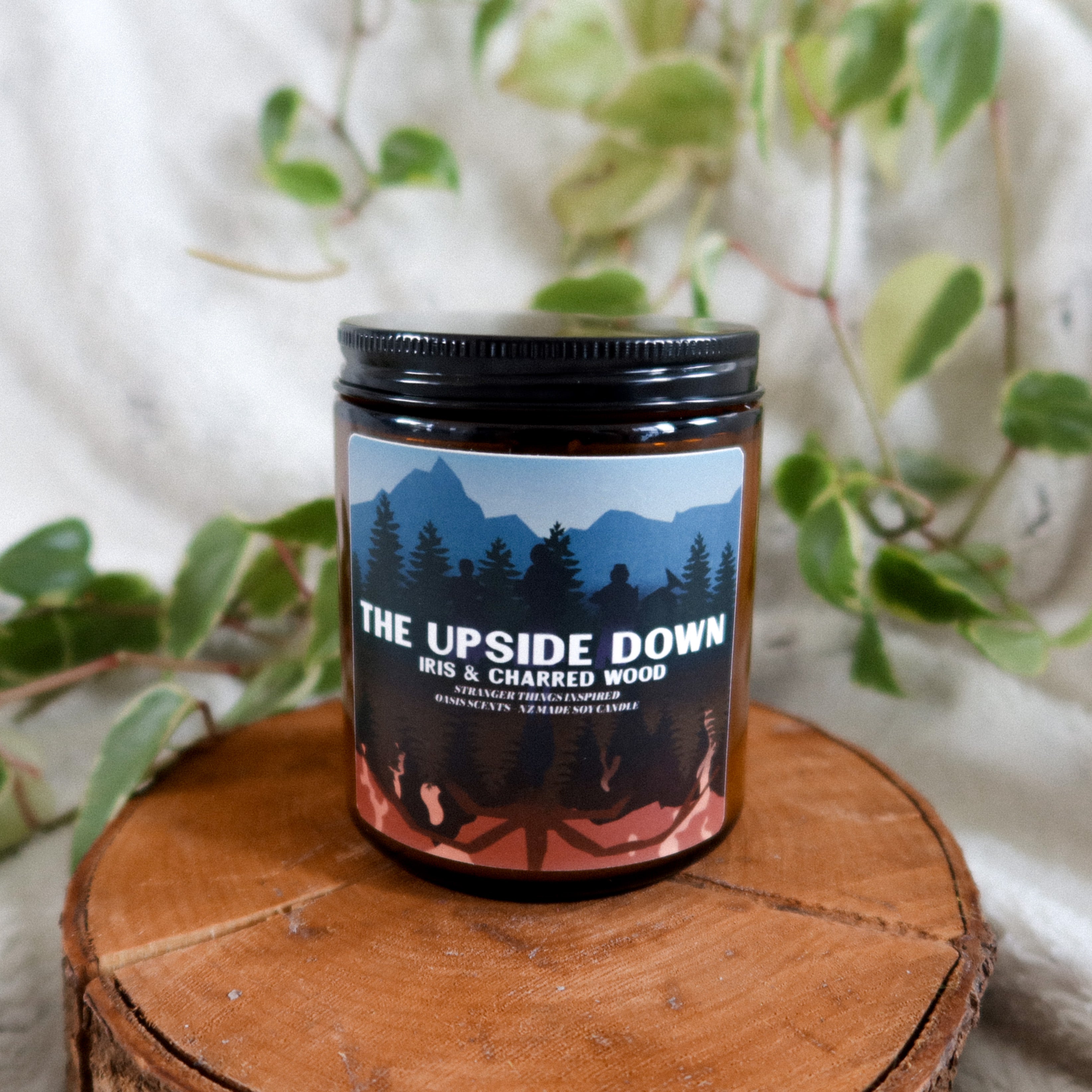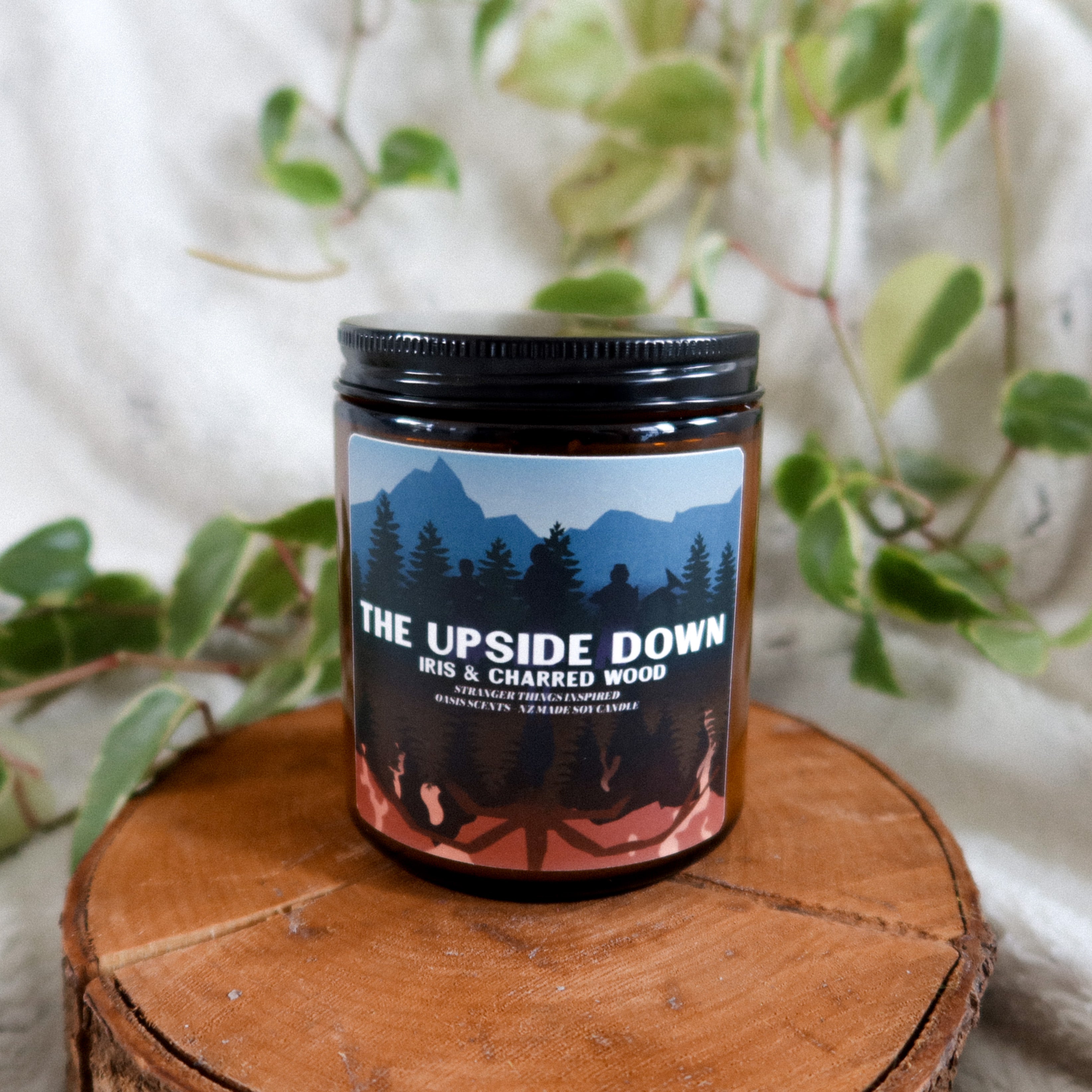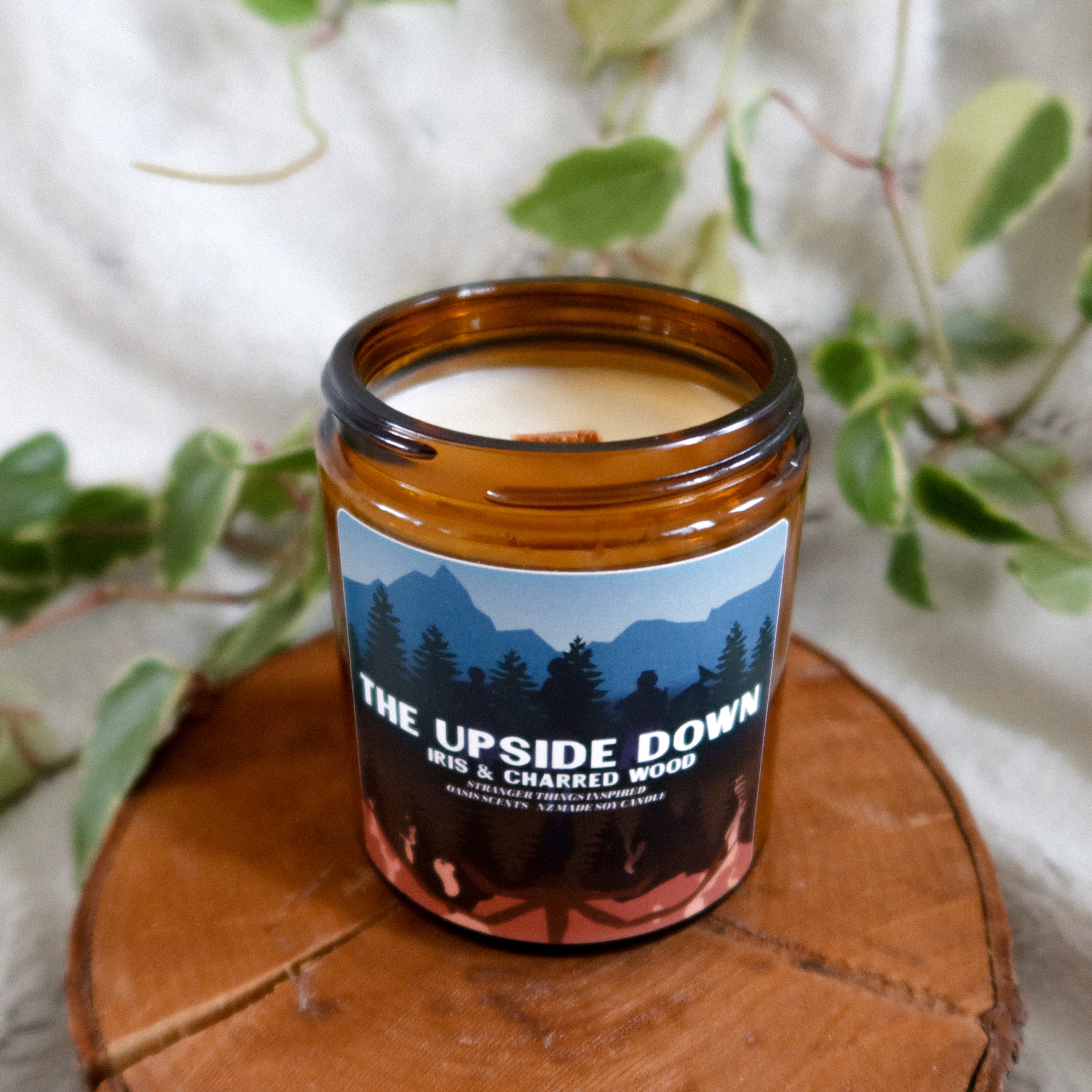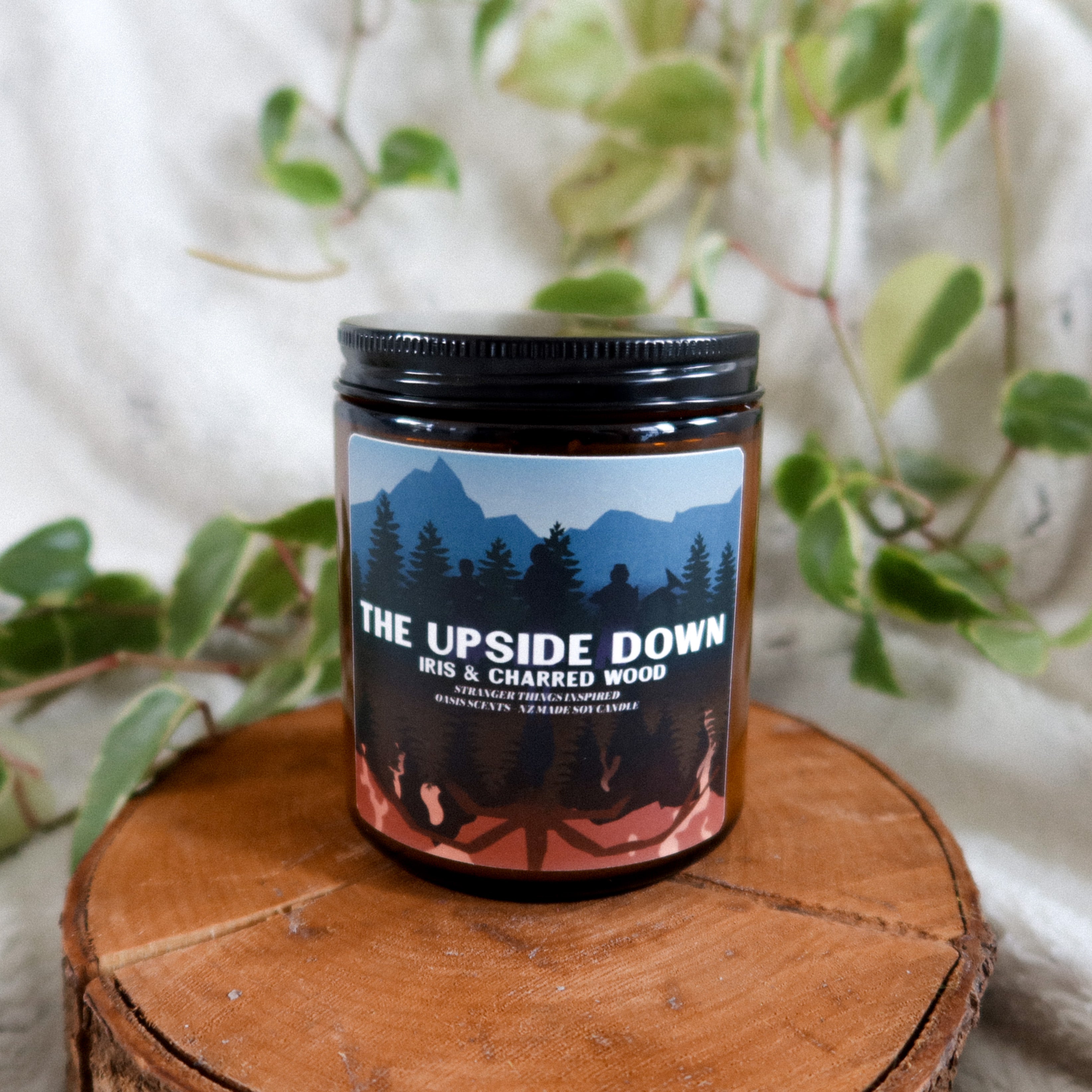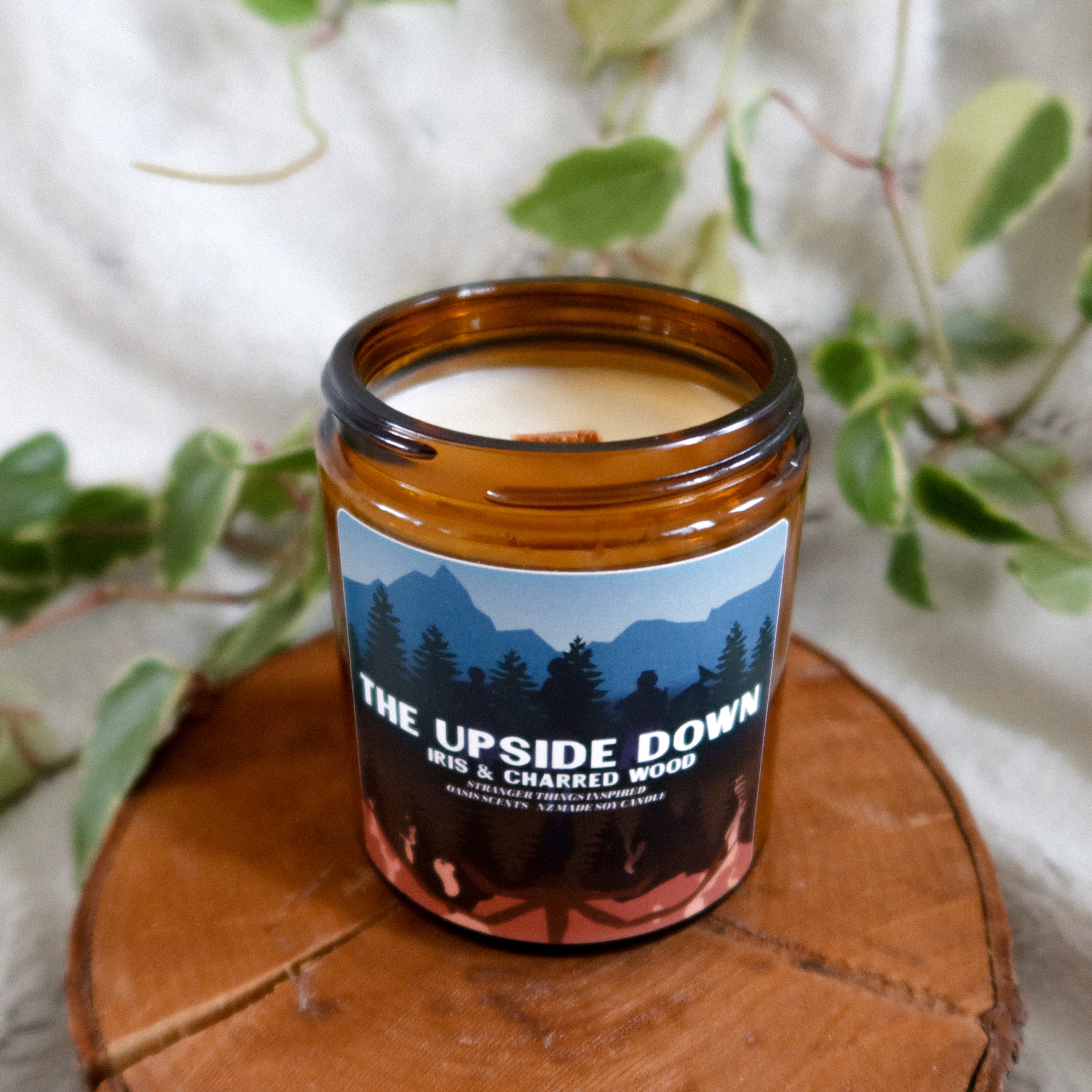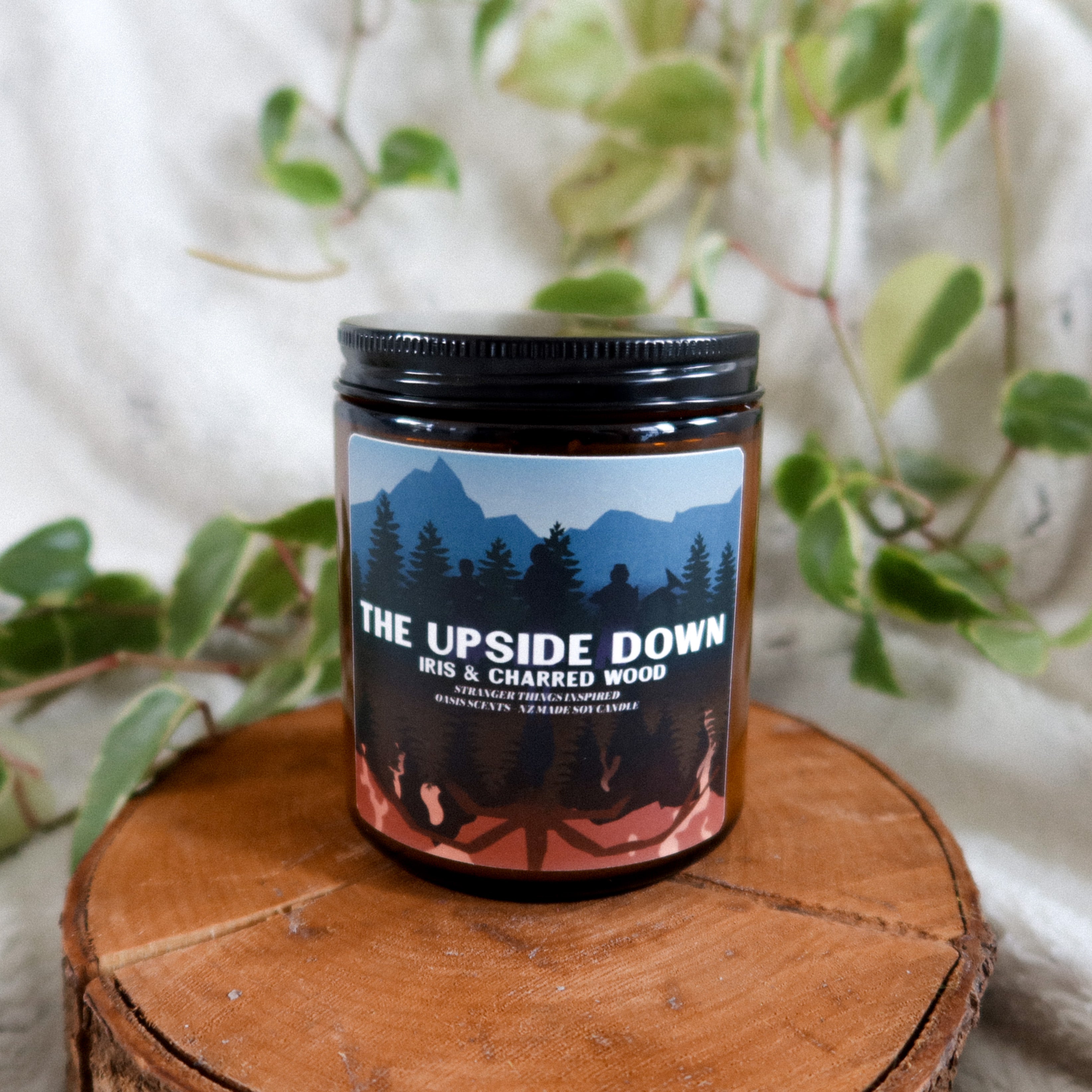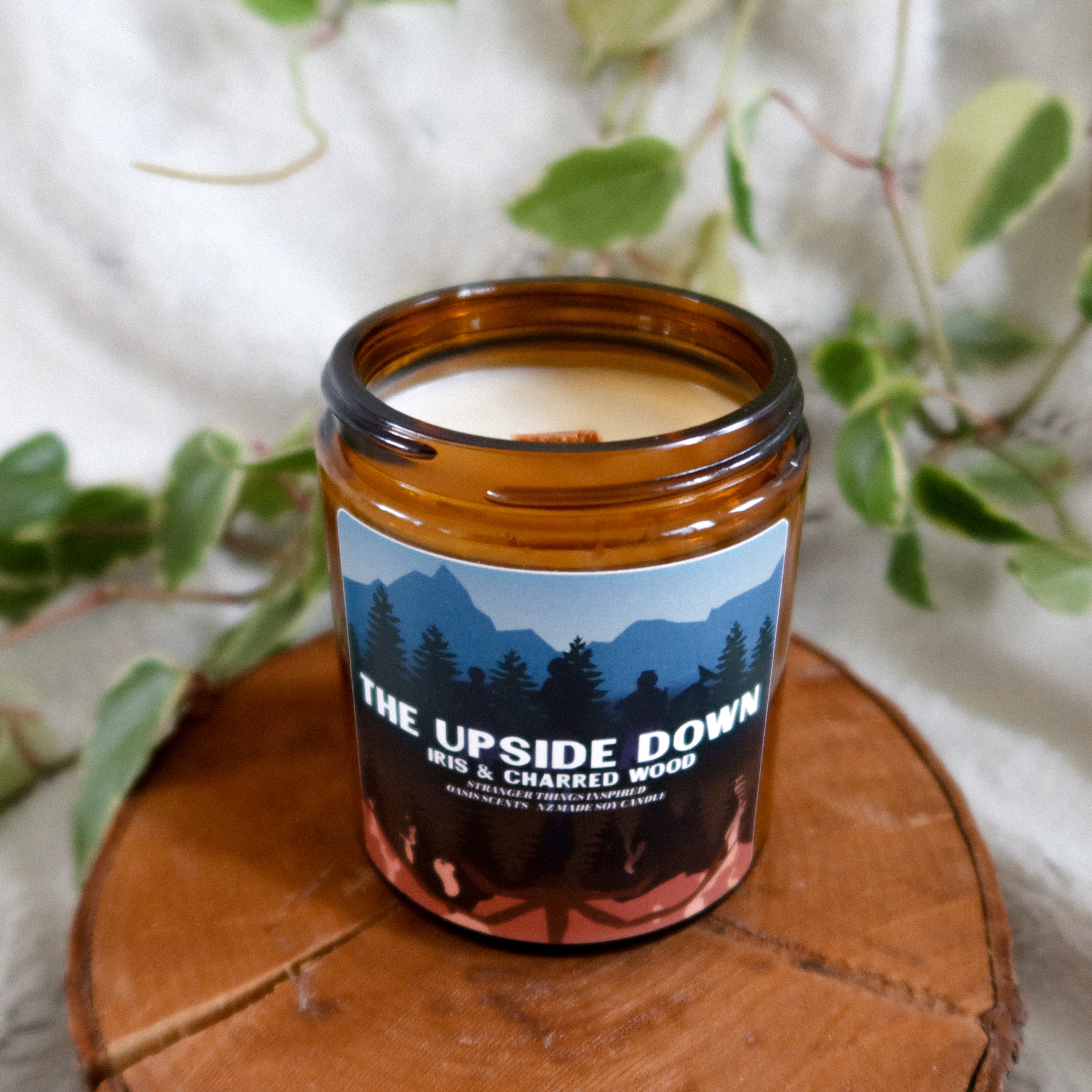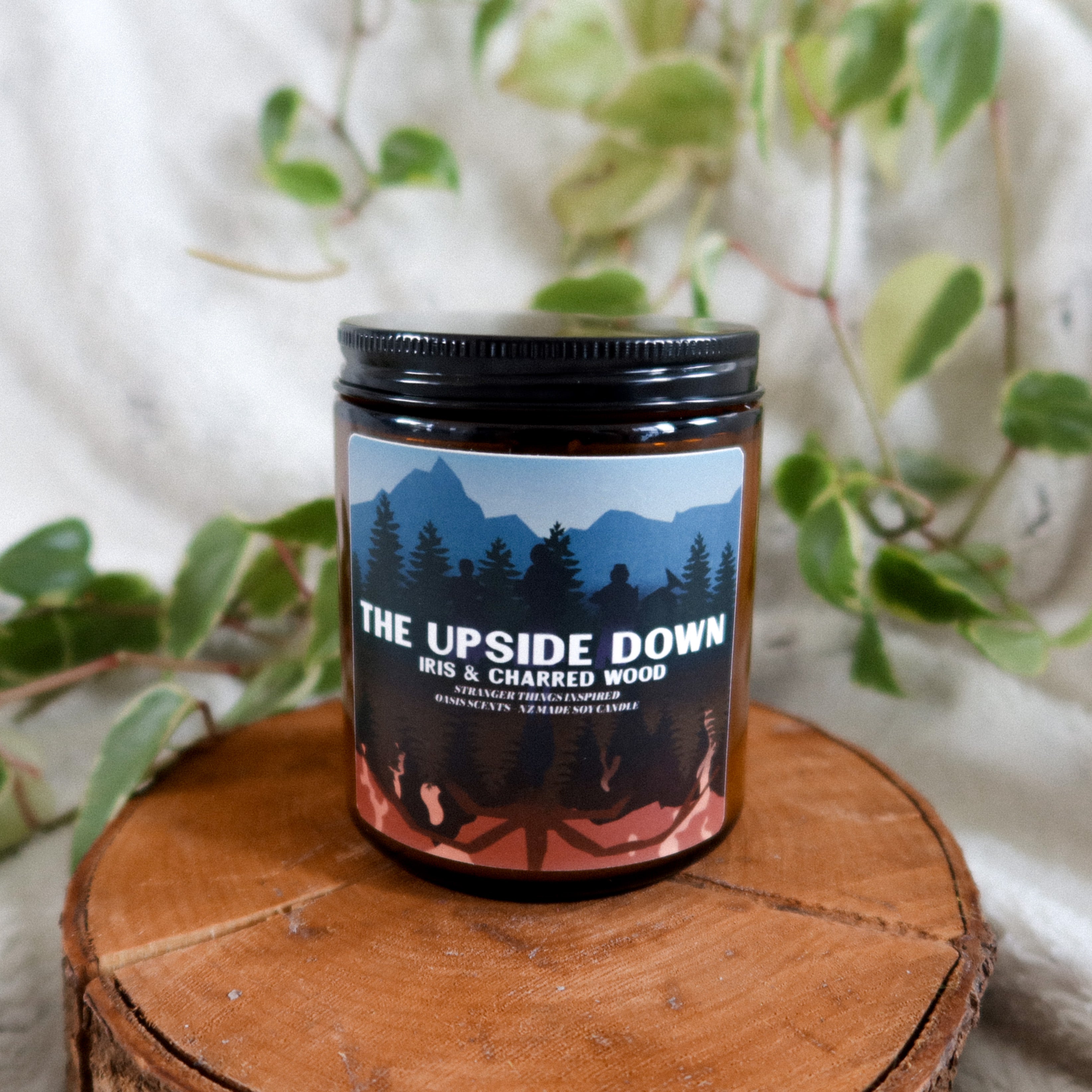 The Upside Down Woodwick Soy Candle
These candles are only available in one size, 200ml, and will be discontinued after we sell through the fragrance we have.

The Upside Down is inspired by Stranger Things, scented in Iris & Charred Wood. Perfect for spooky vibes.

These candles come their own box.