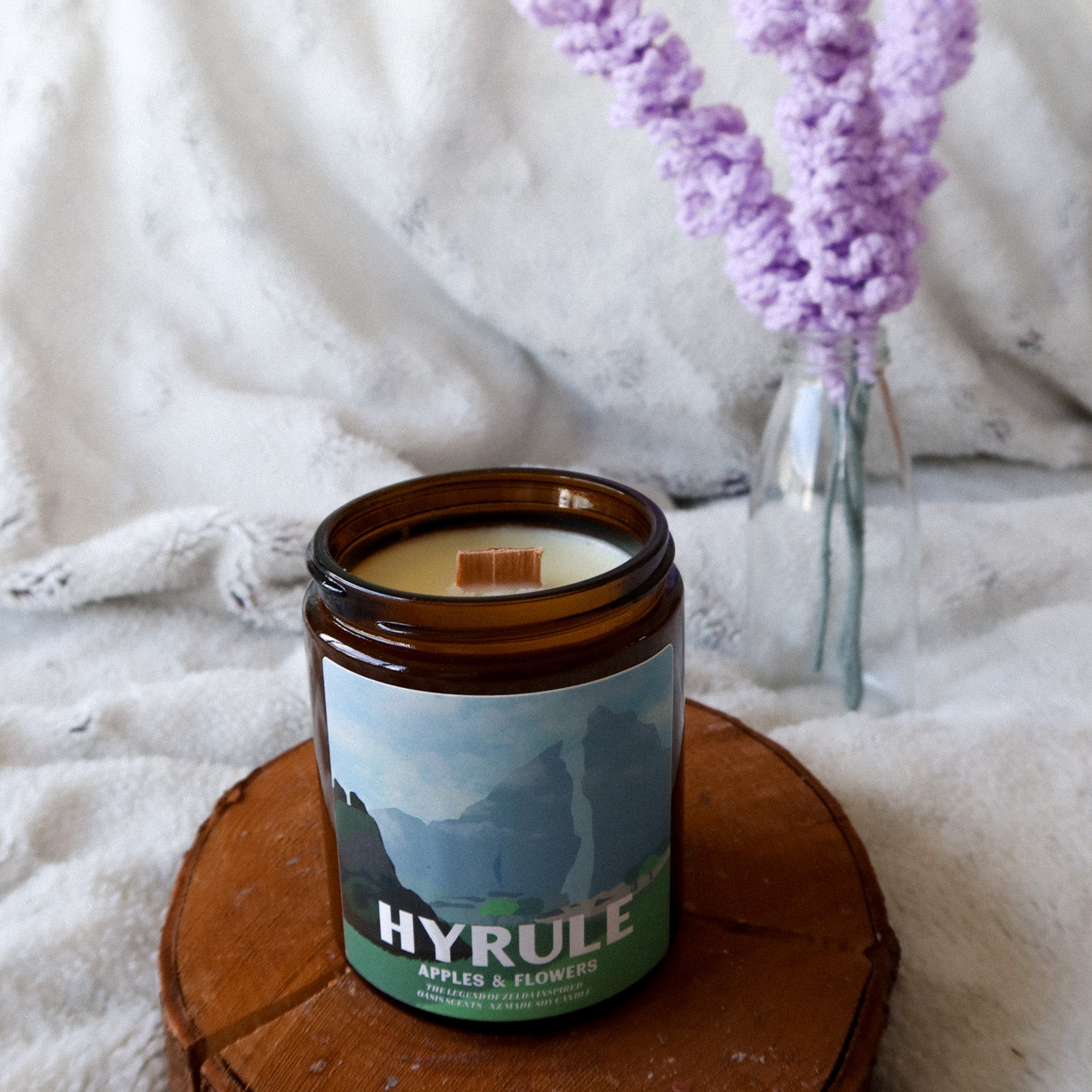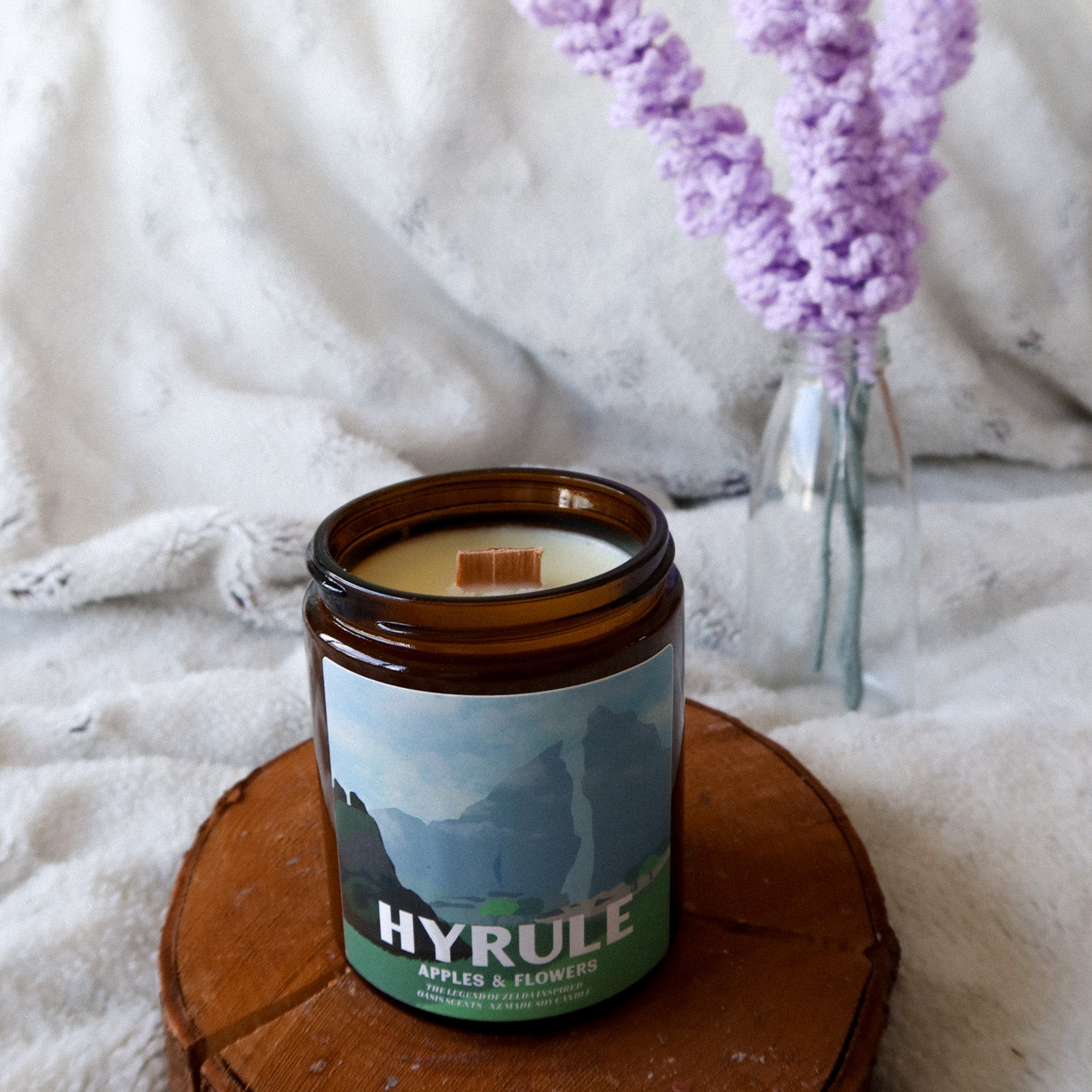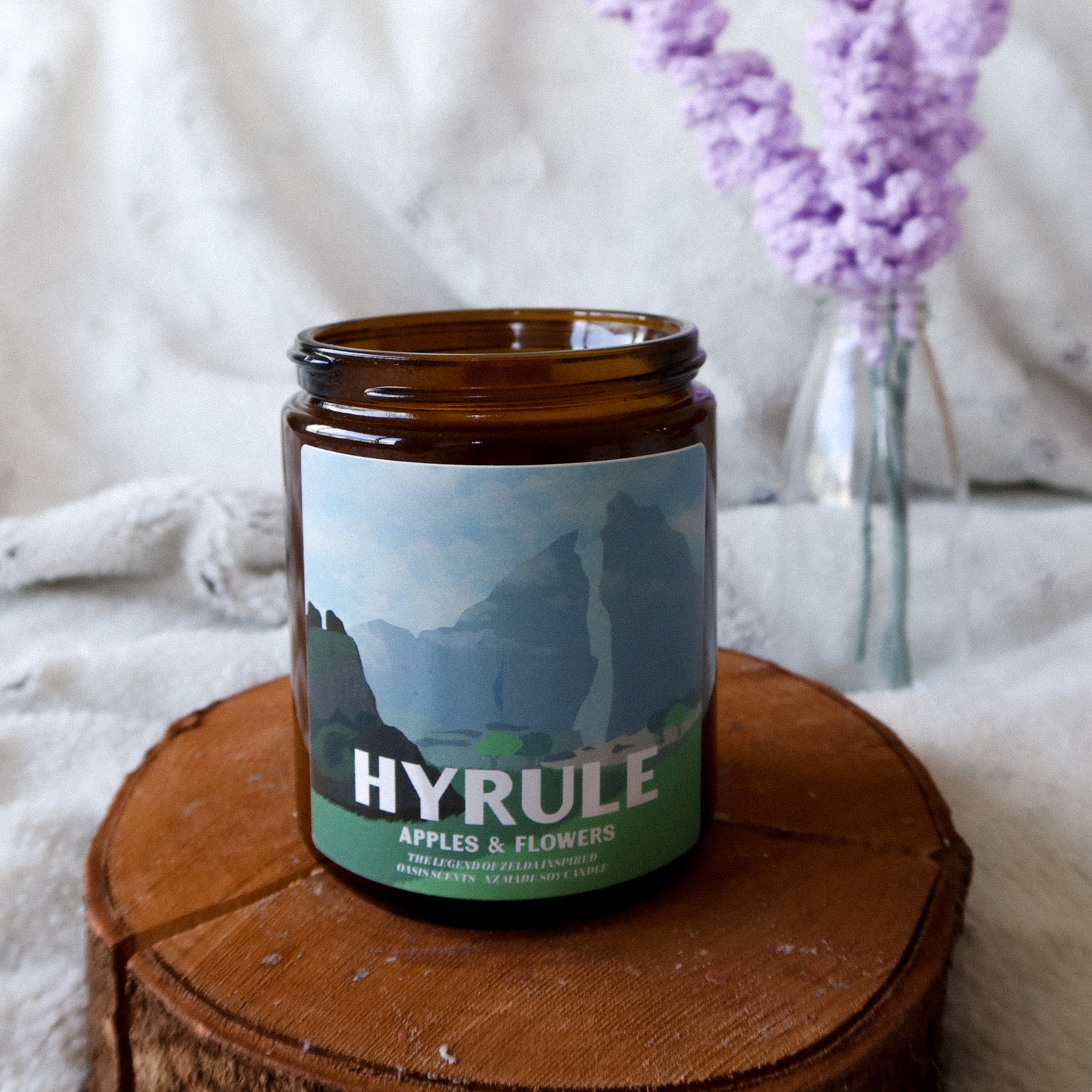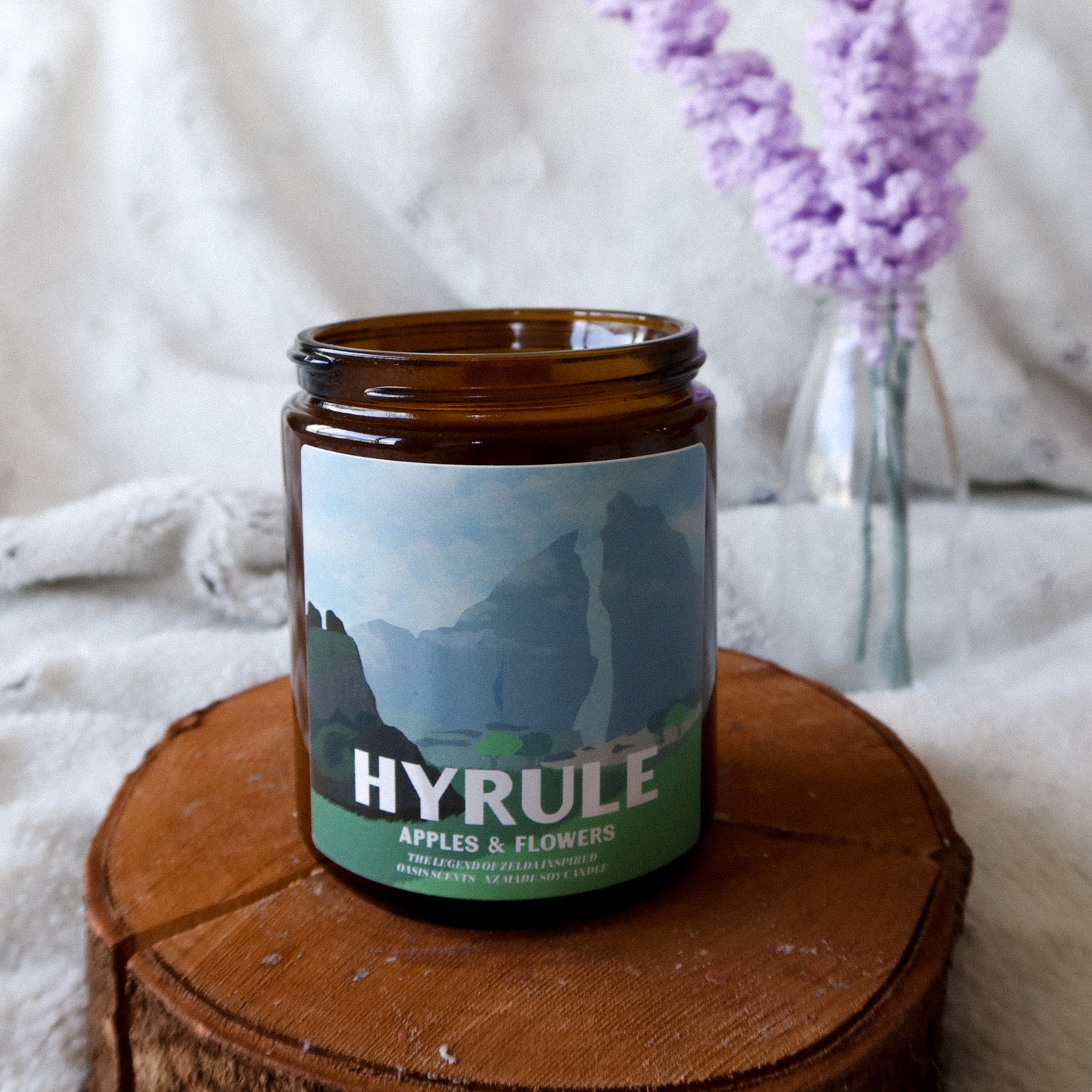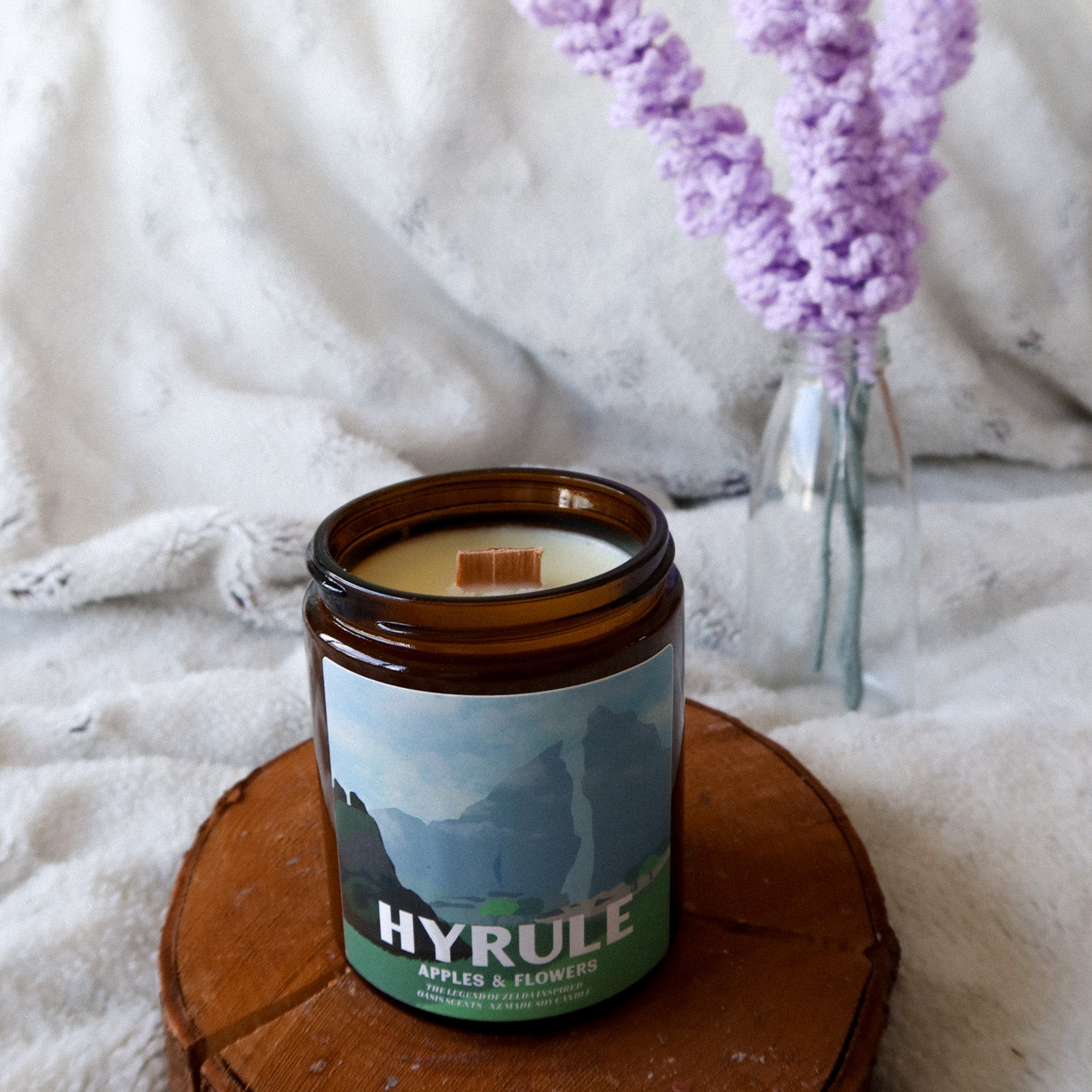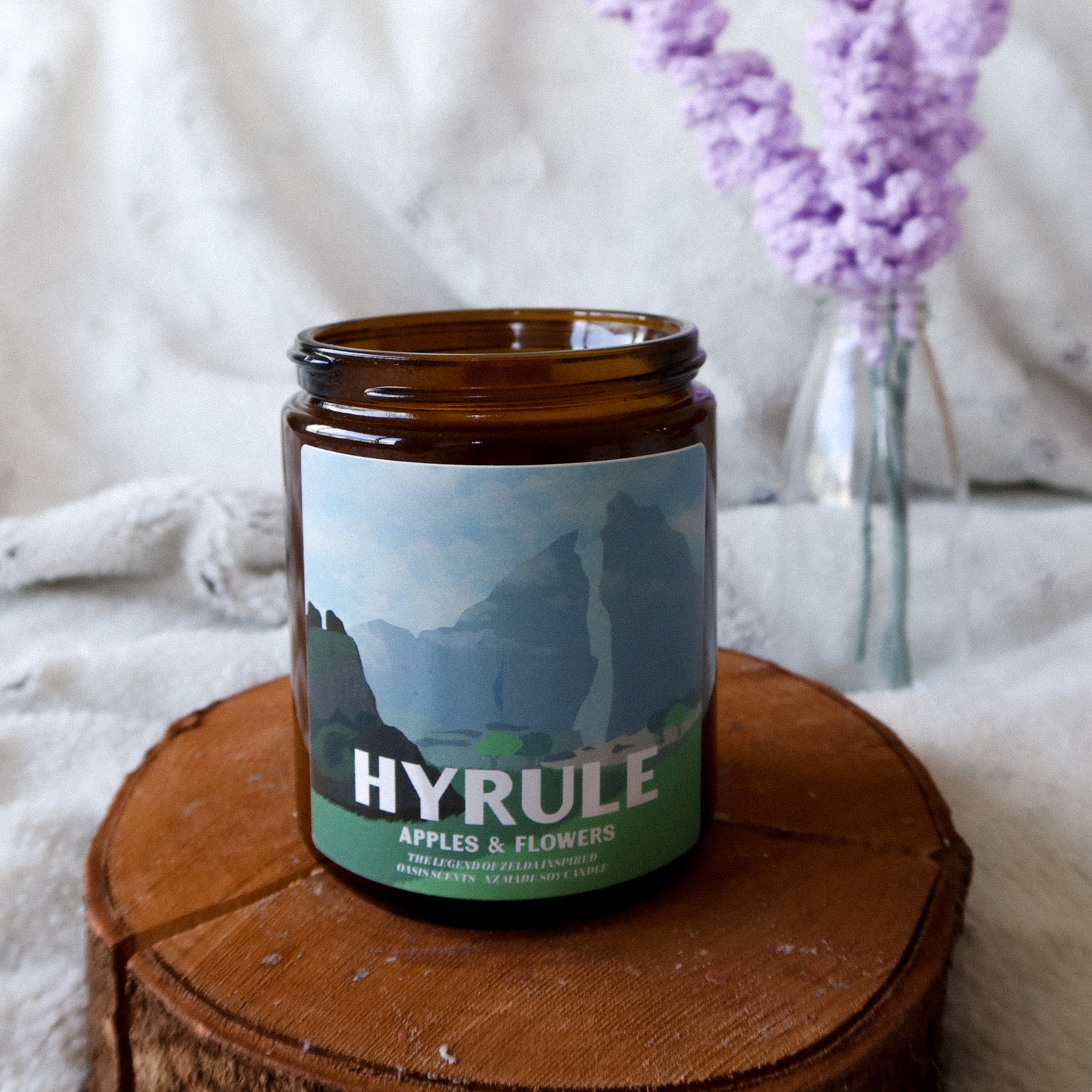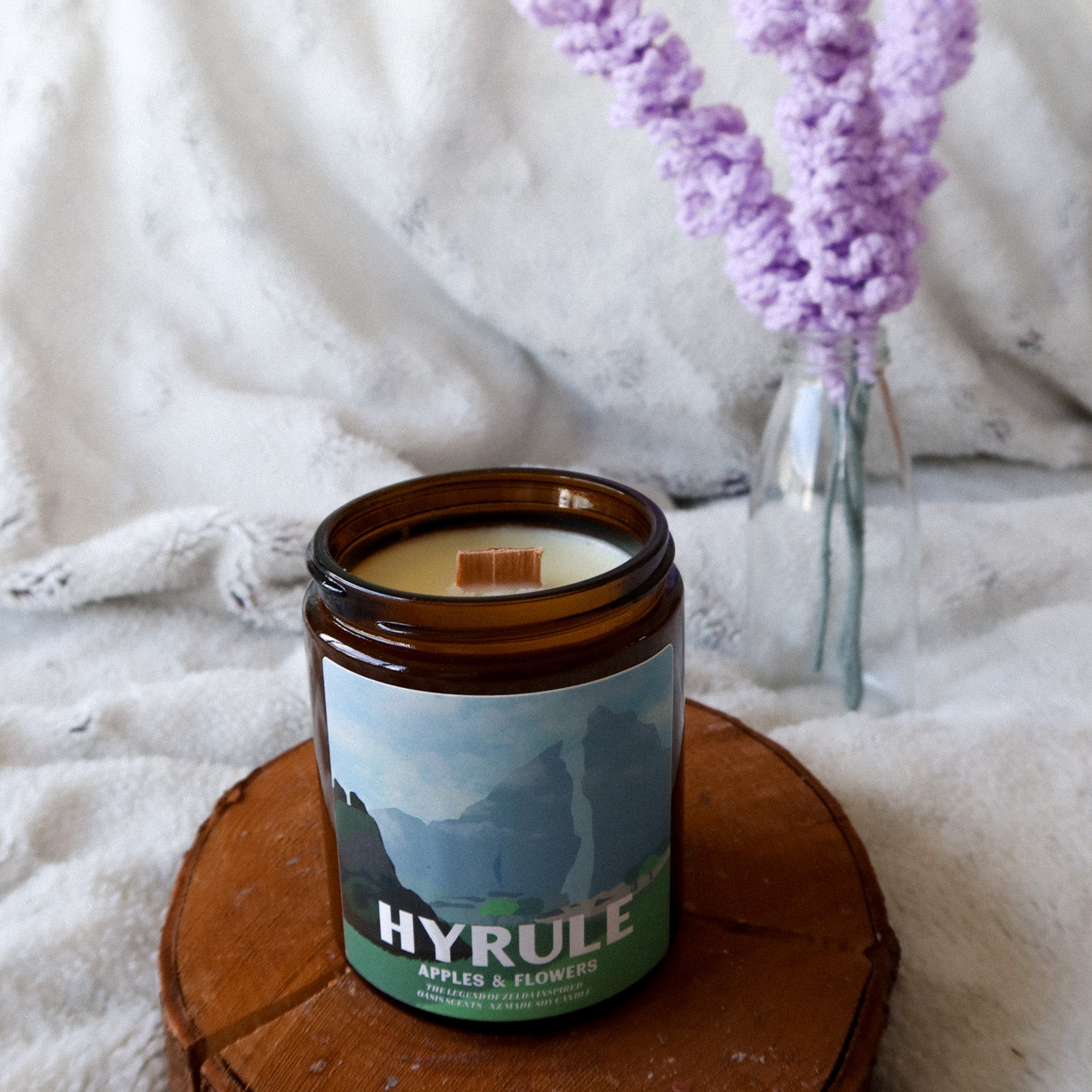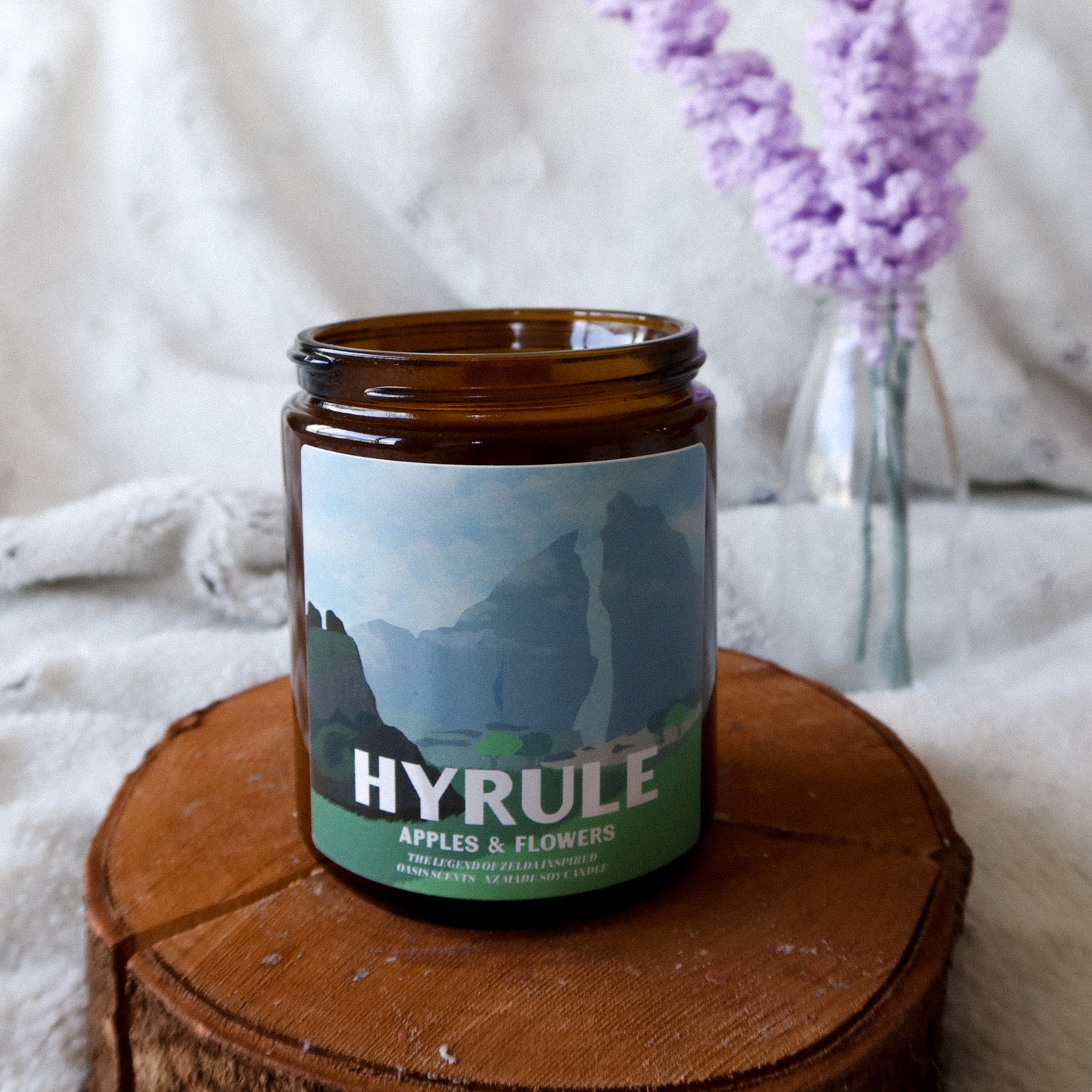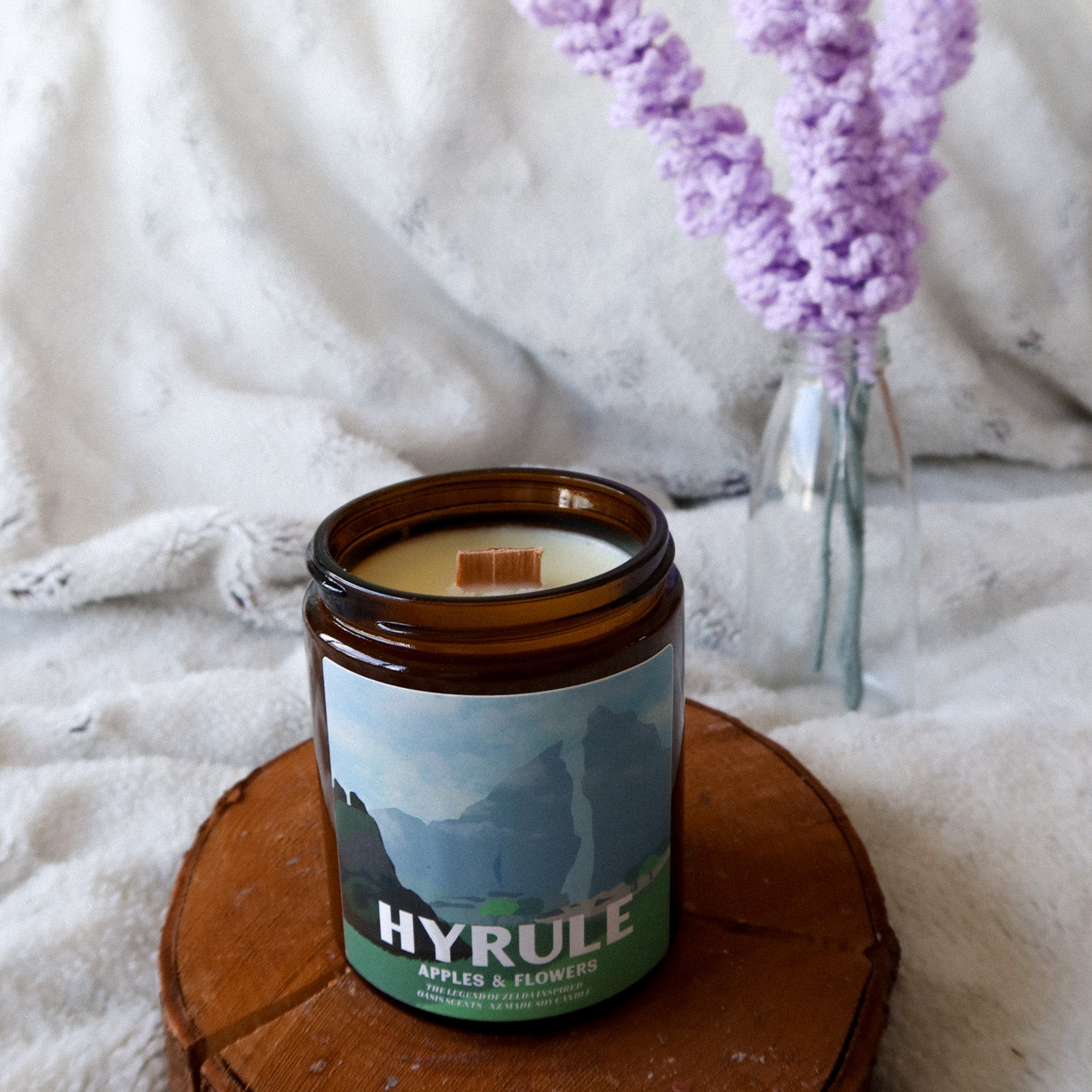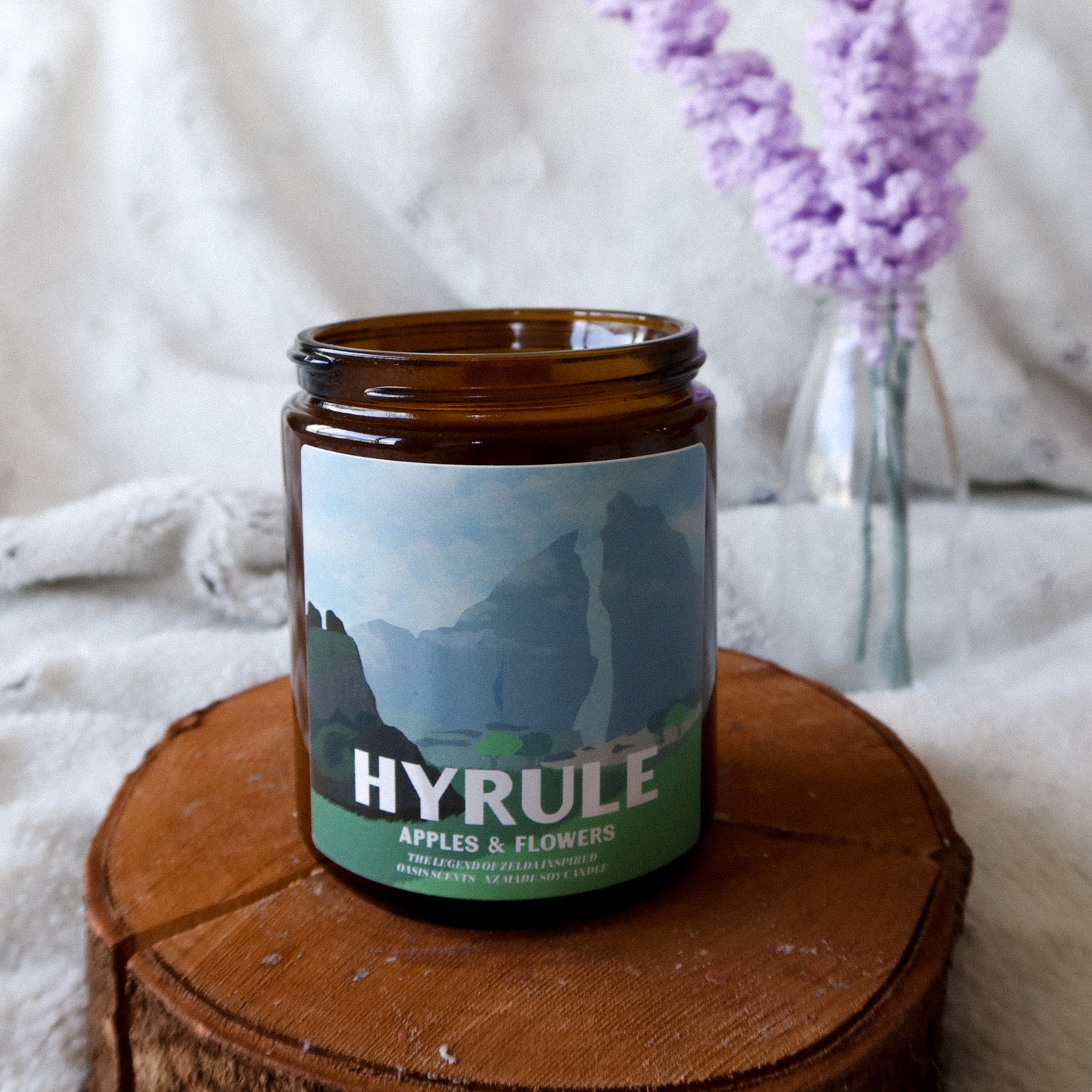 Hyrule Woodwick Soy Candle
These candles are only available in one size, 200ml, and are permanent in our store.

Brand new to our Permanent Woodwick collection, it's Hyrule! Scented in a beautiful mix of Apples & Flowers, this candle is perfect for your next gaming adventure.

These candles come their own box.