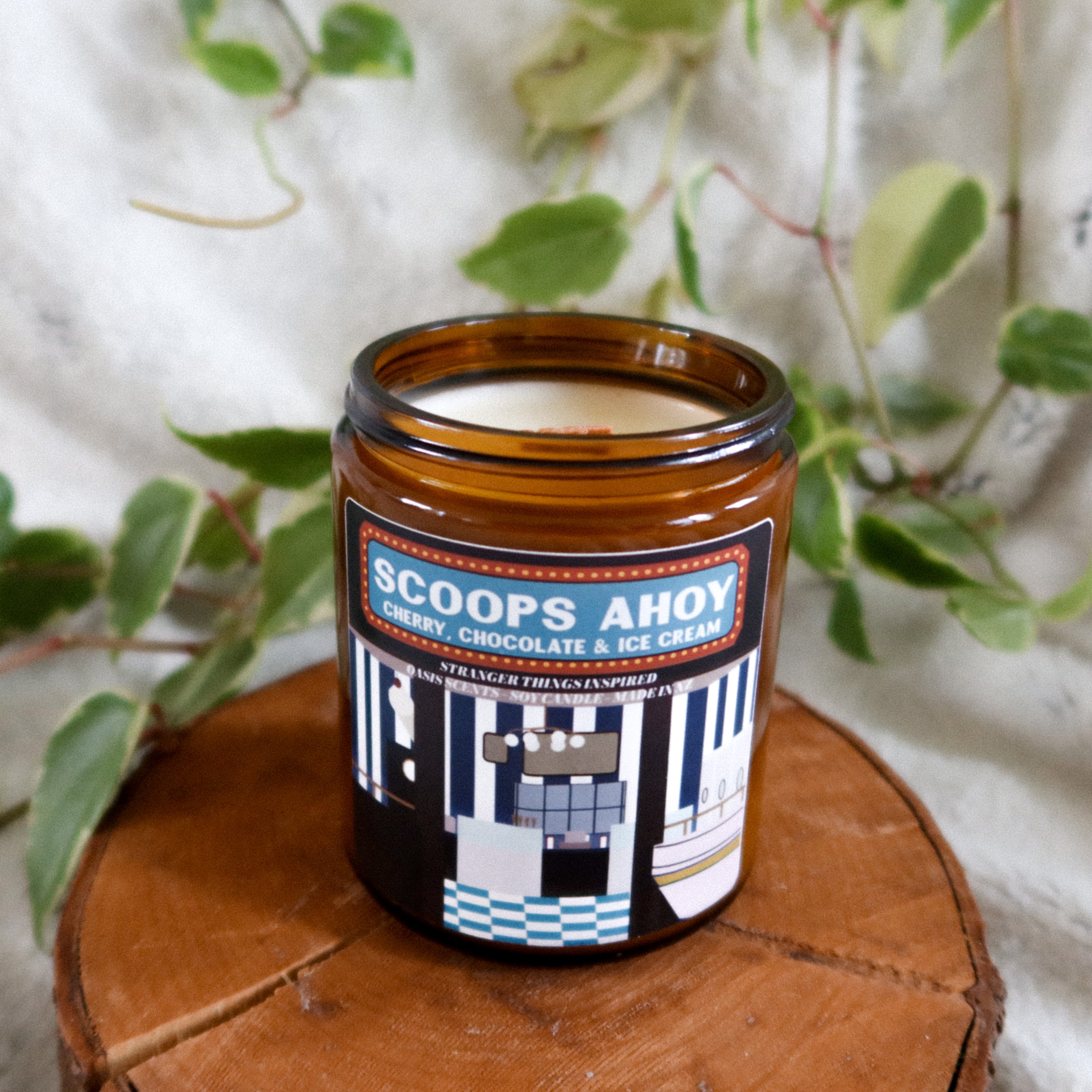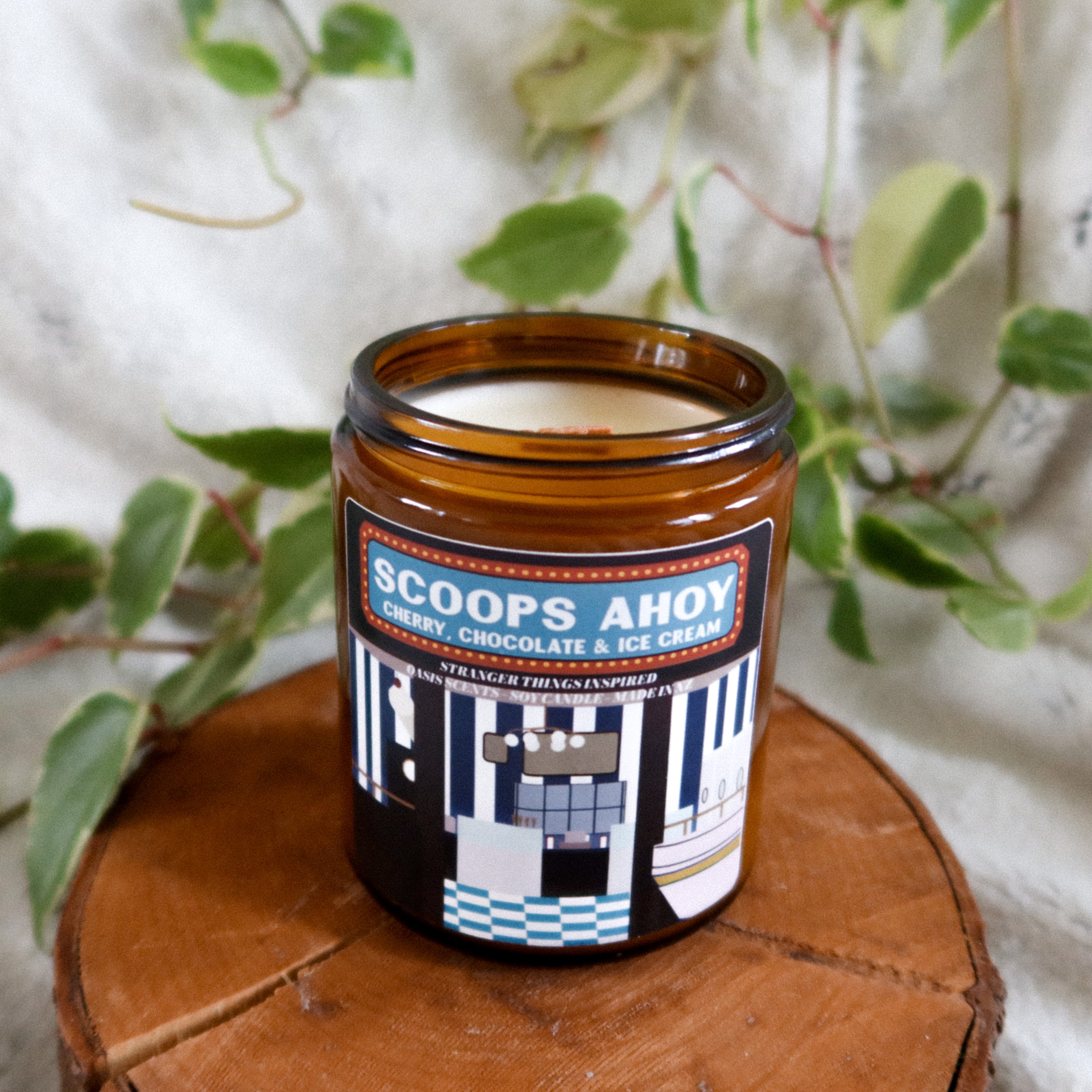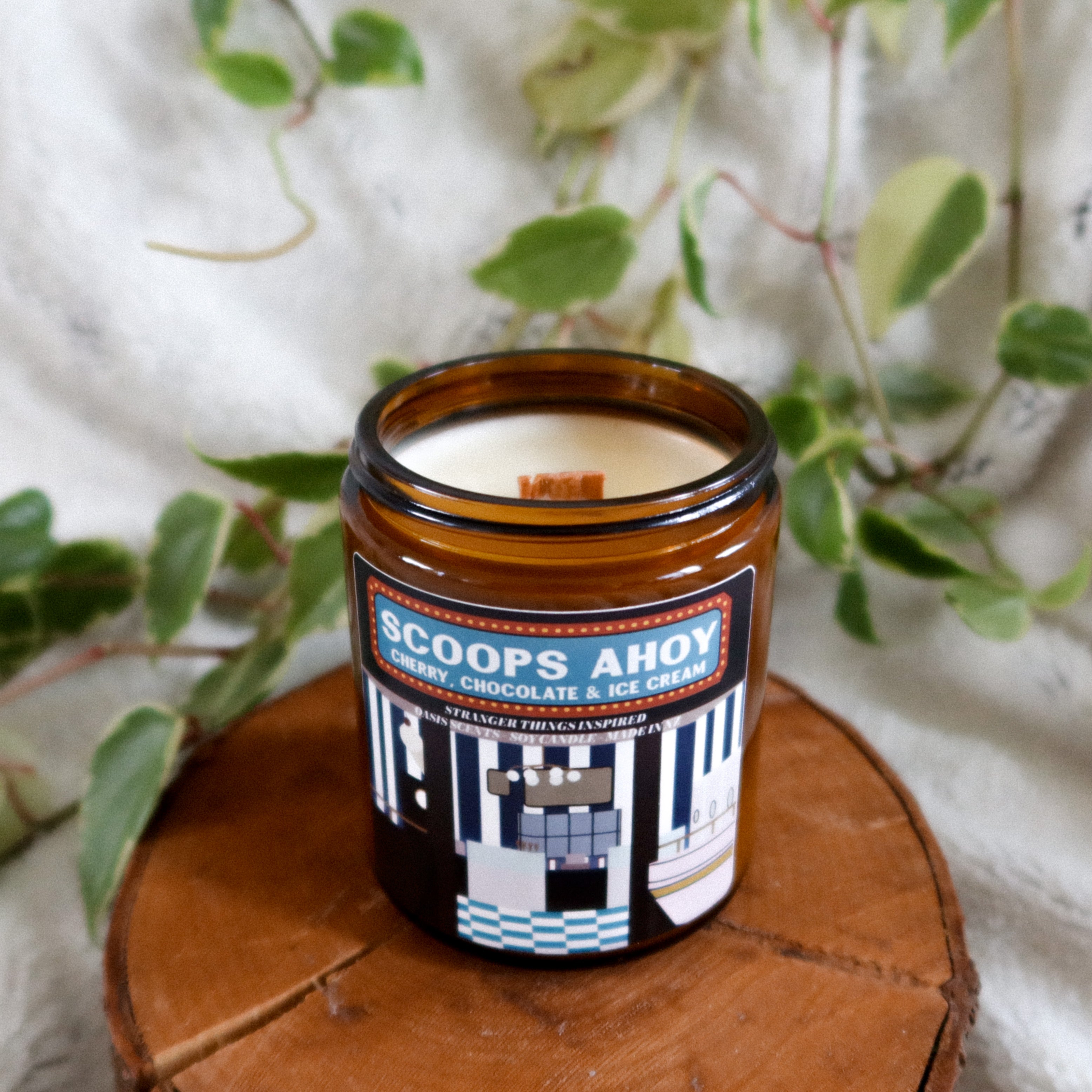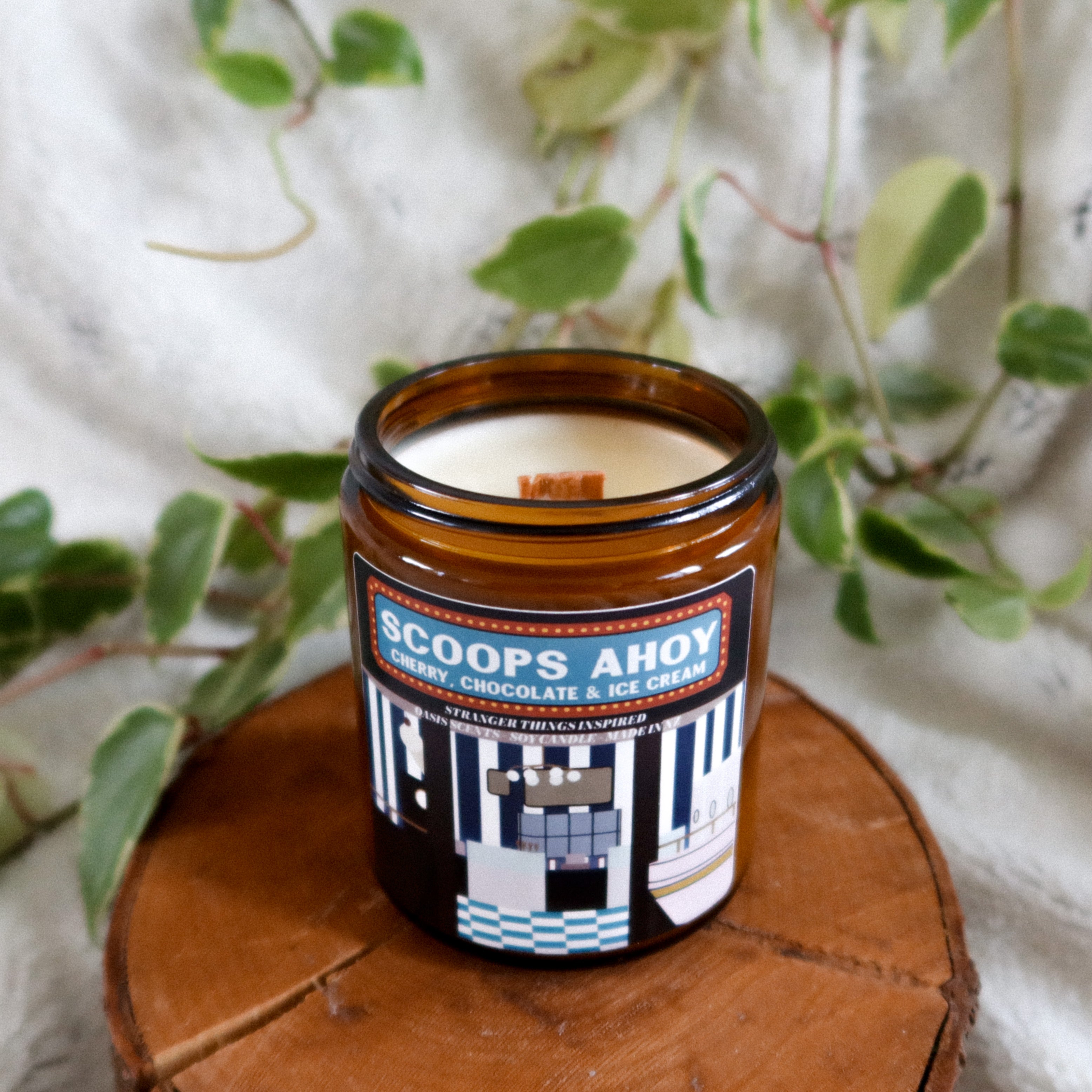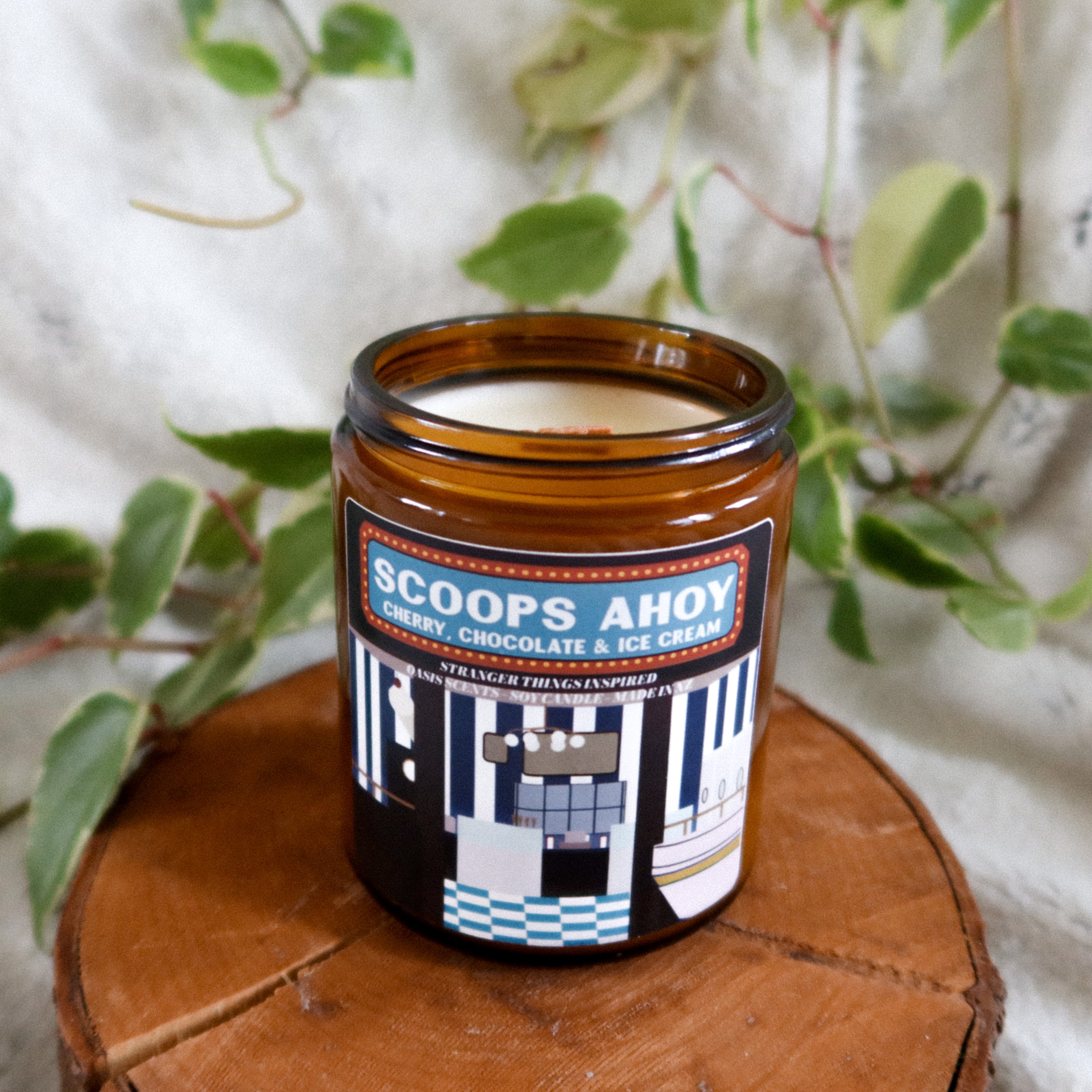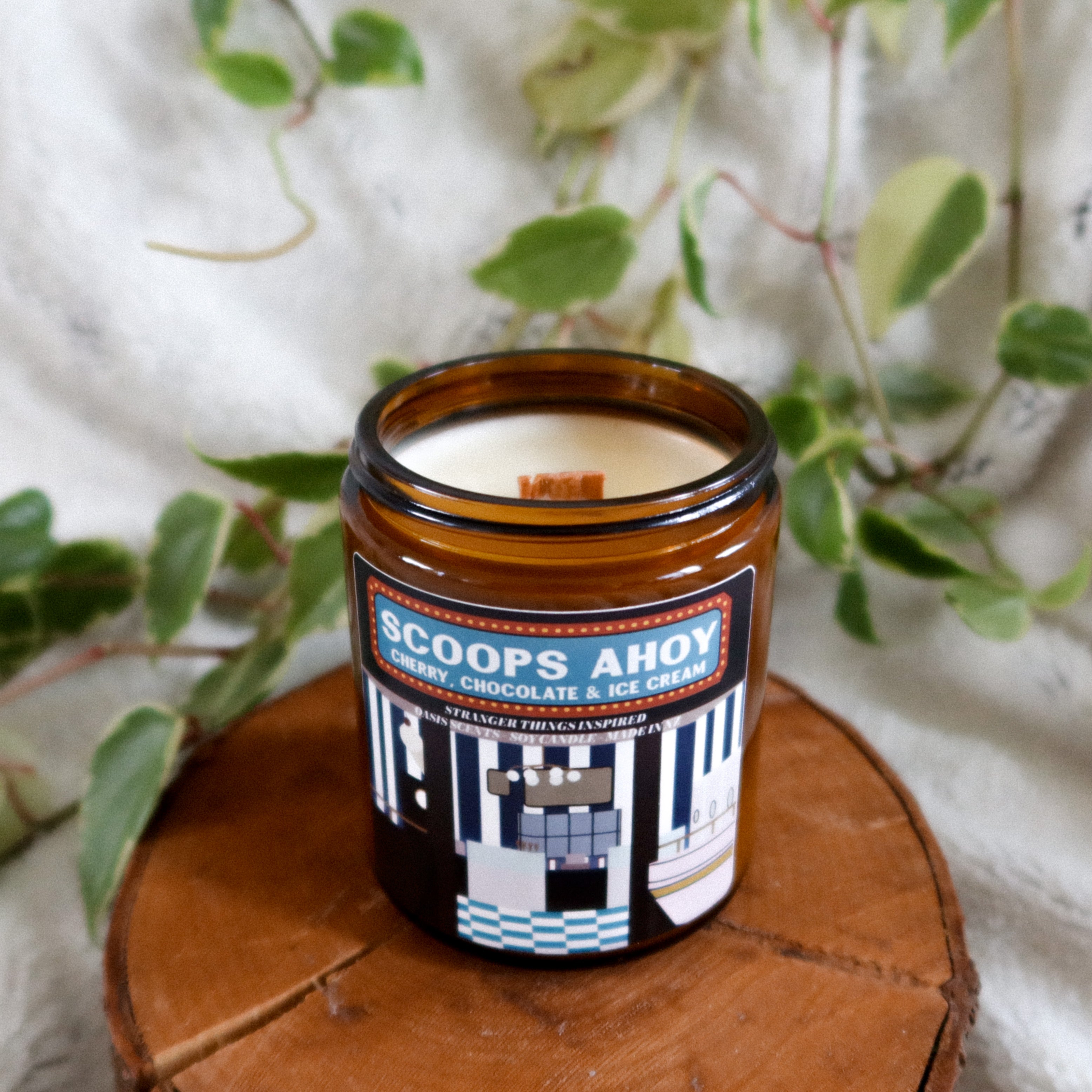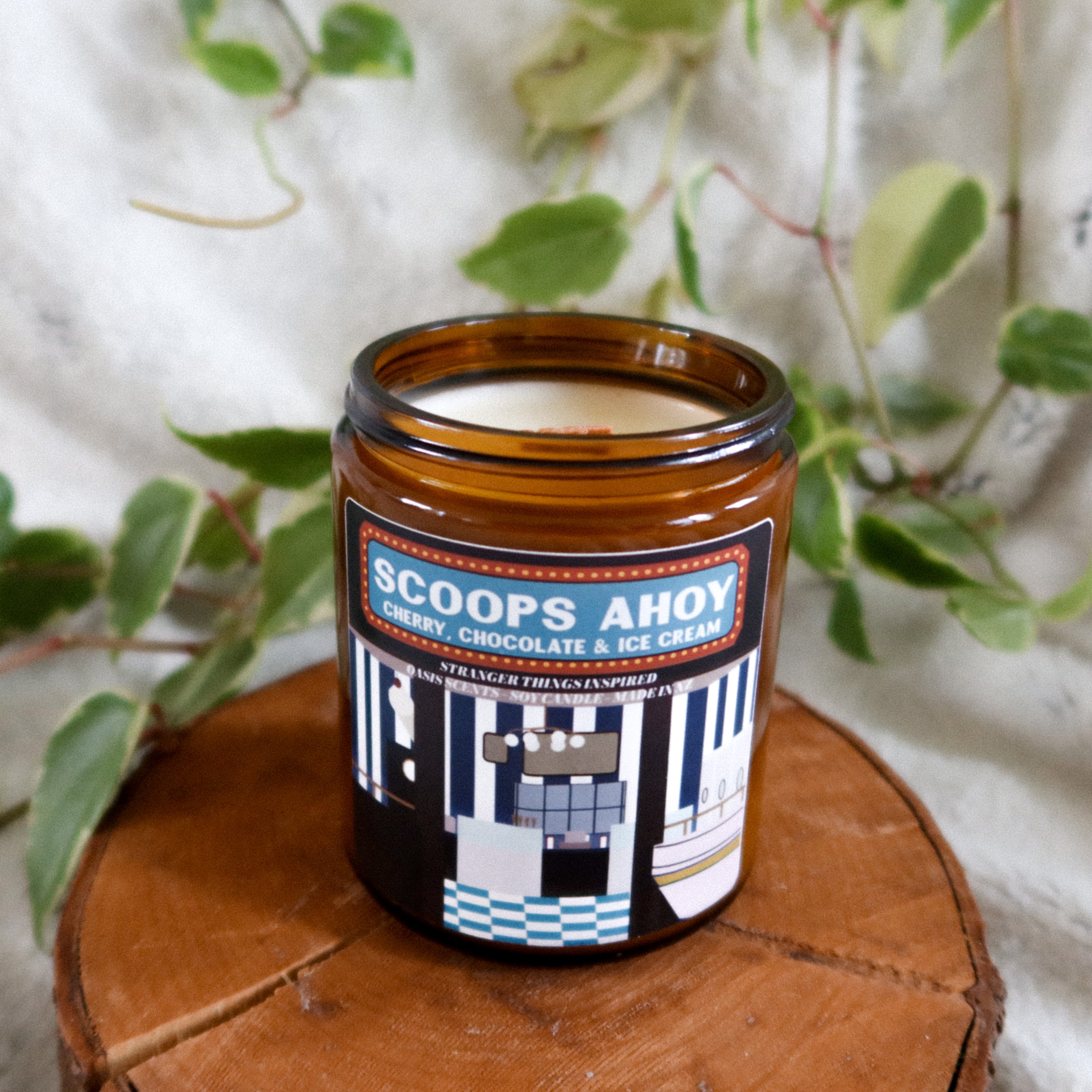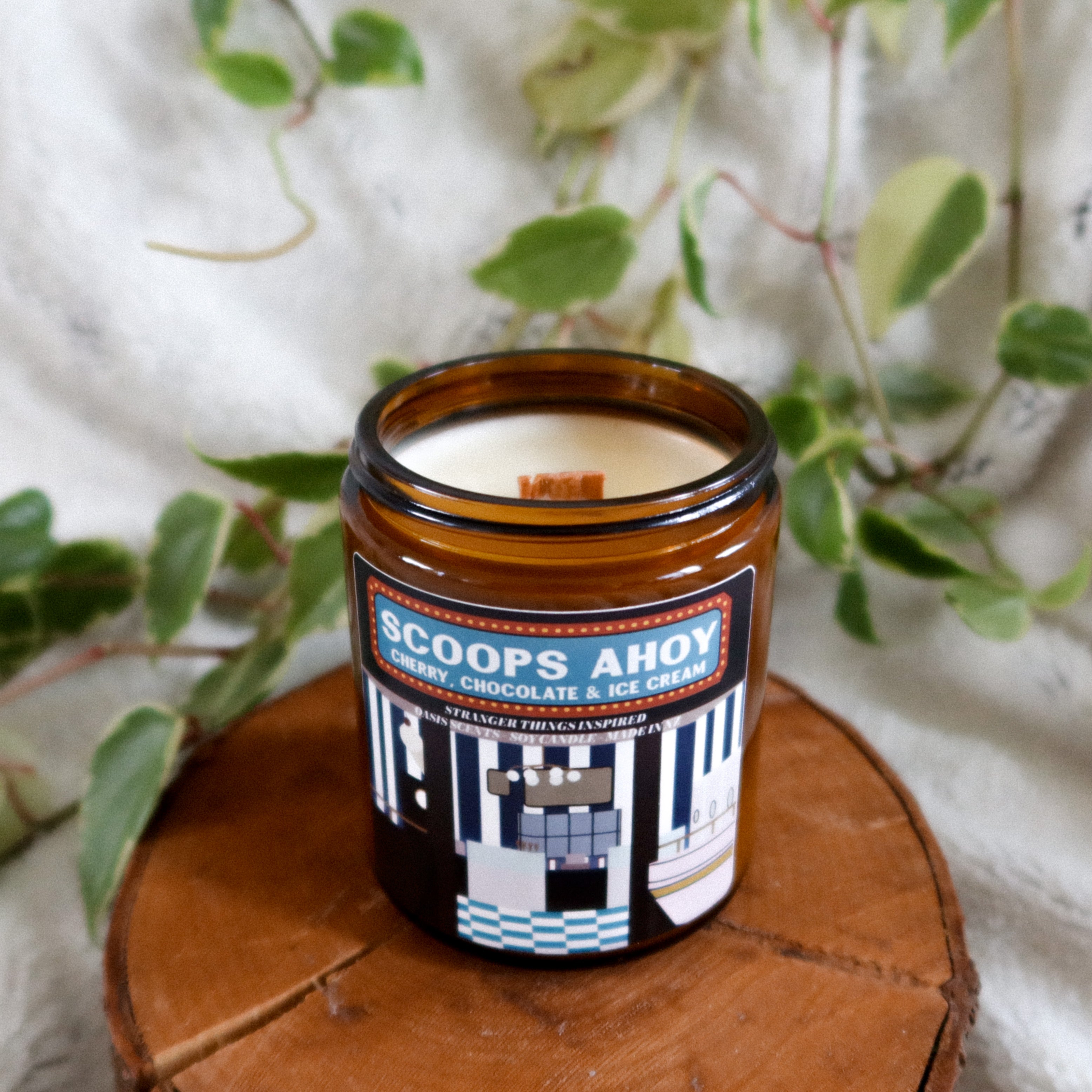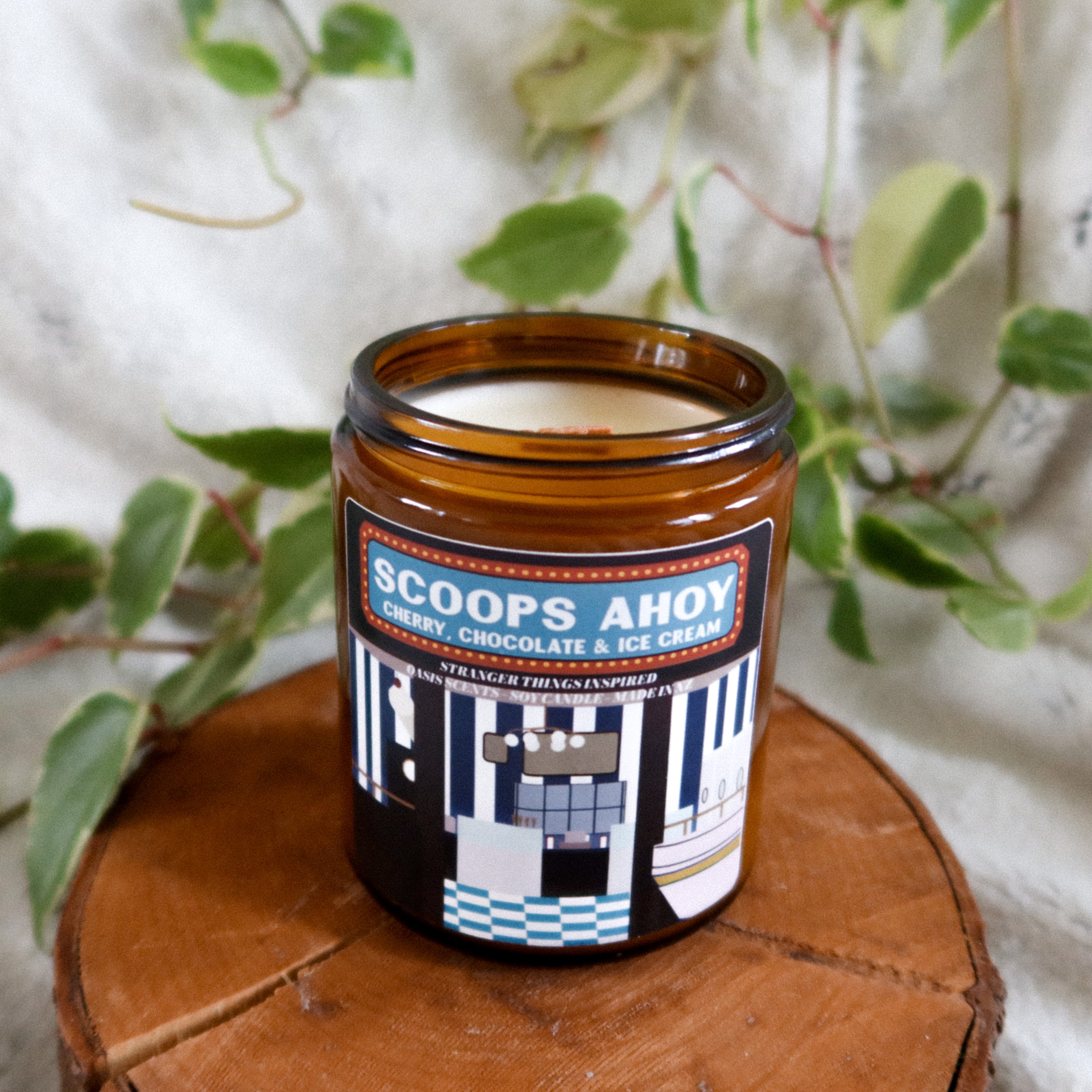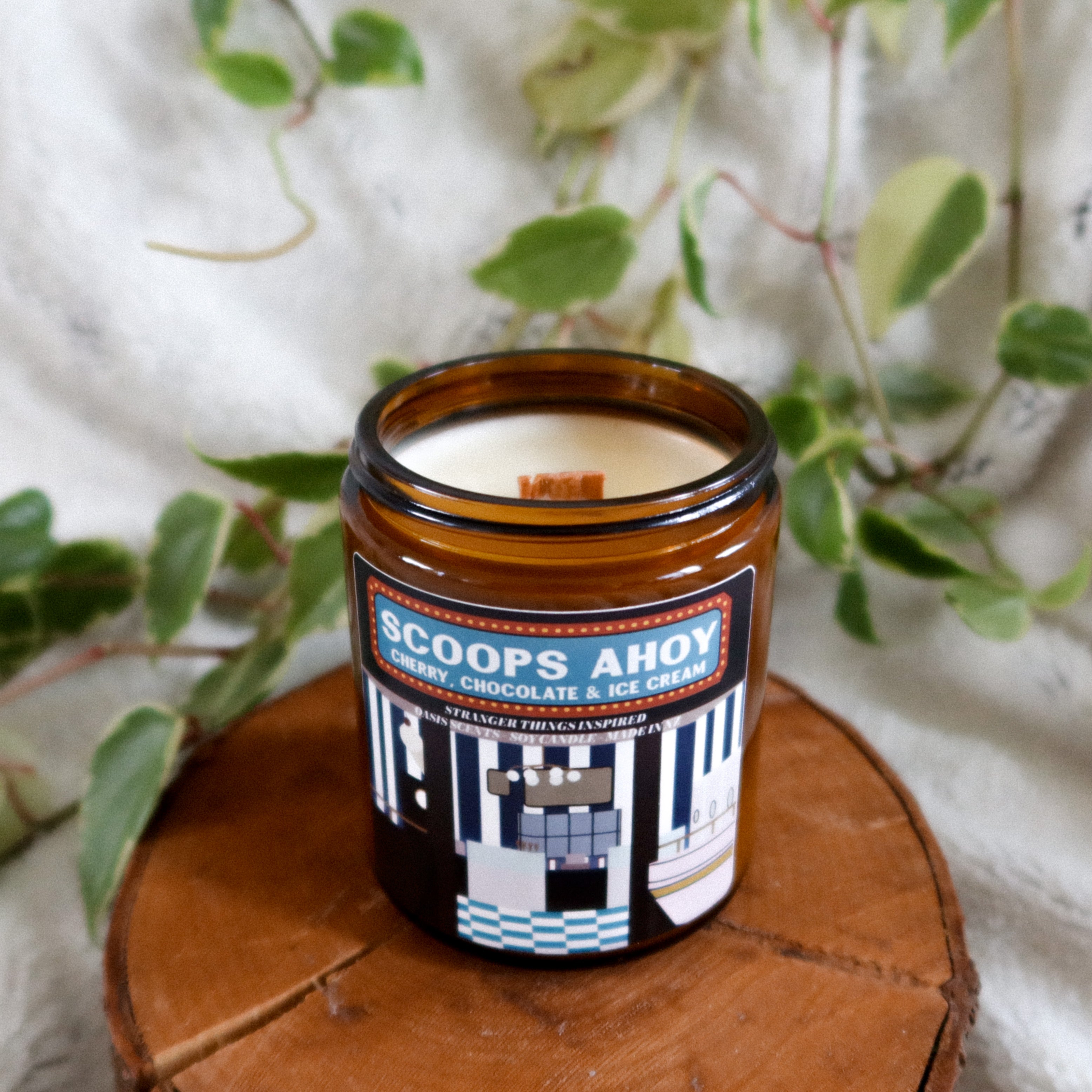 Scoops Ahoy Woodwick Soy Candle
These candles are only available in one size, 200ml, and will be discontinued after we sell through the fragrance we have.

Scooys Ahoy is scented in Chocolate, Cherry and Ice Cream - similar to the most popular Ice Cream flavour in the 1980's. Lighting this candle will send you straight into Starcourt Mall.
These candles come their own box.