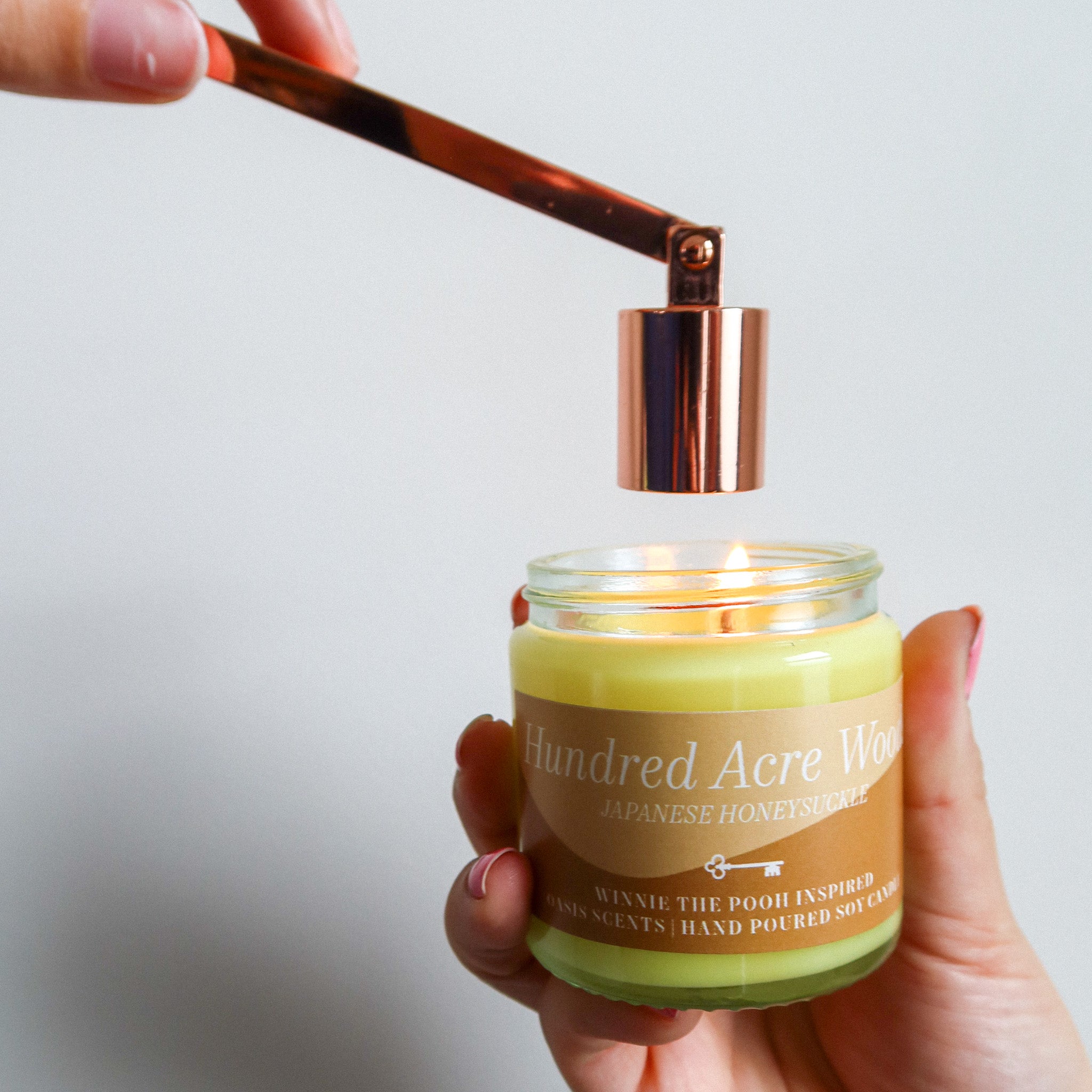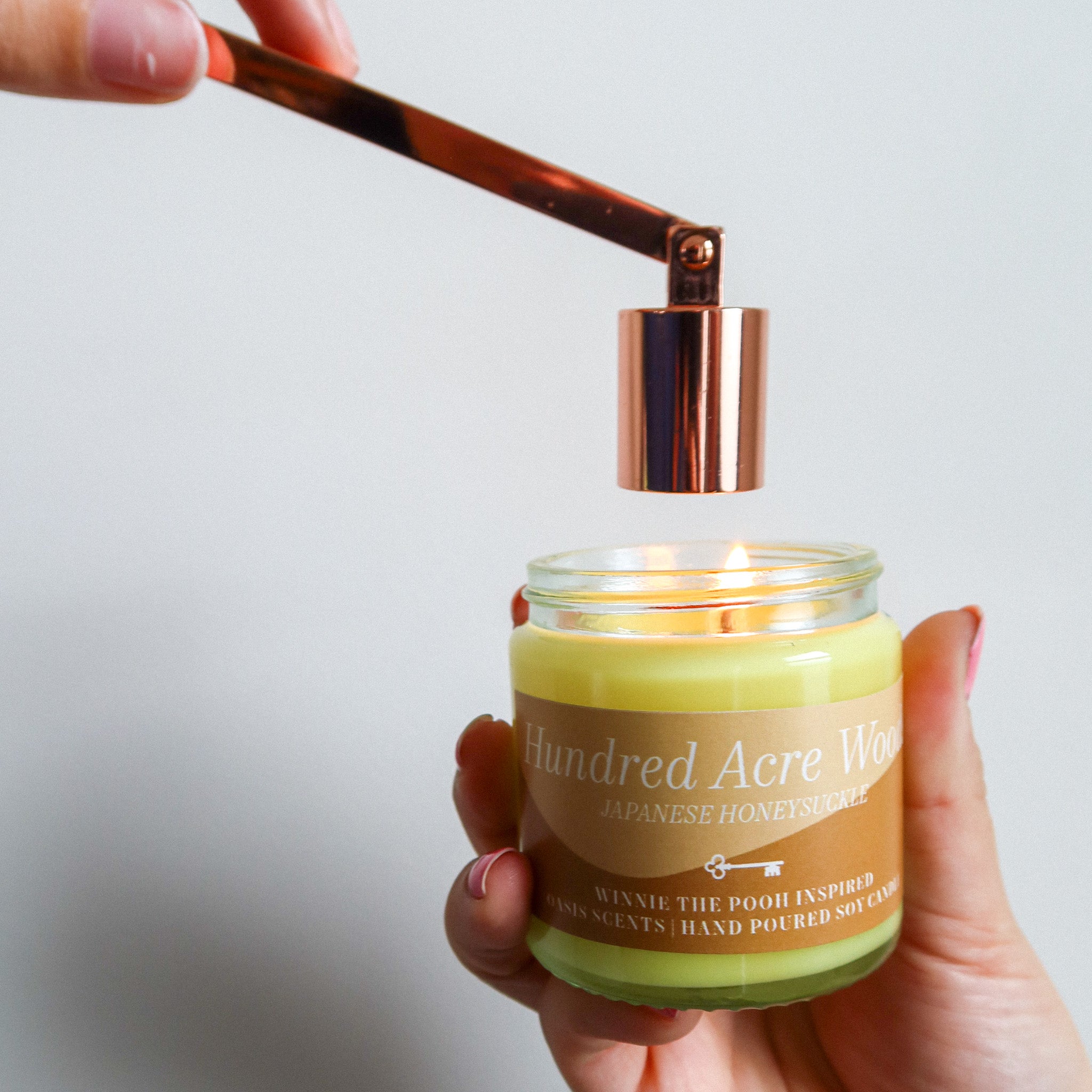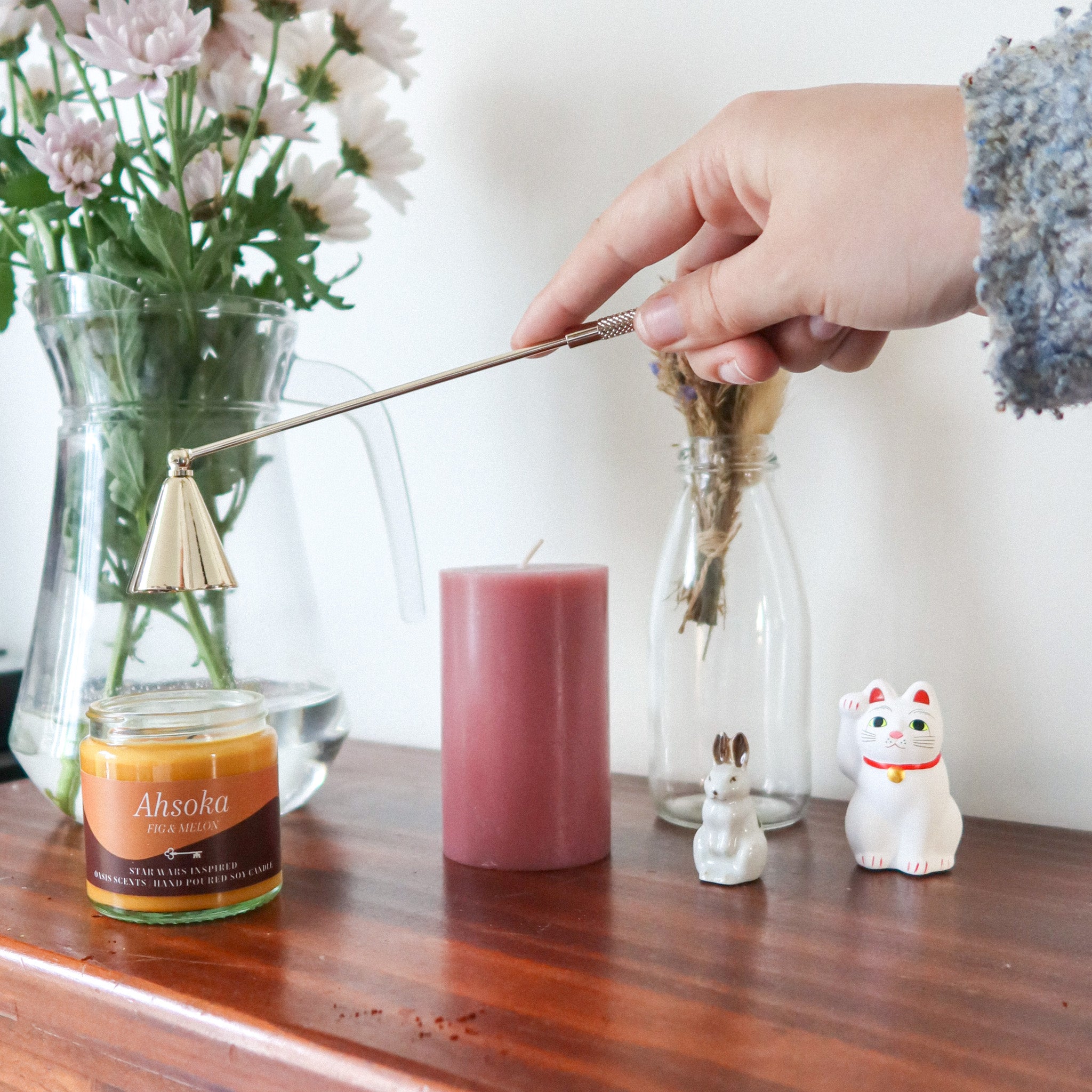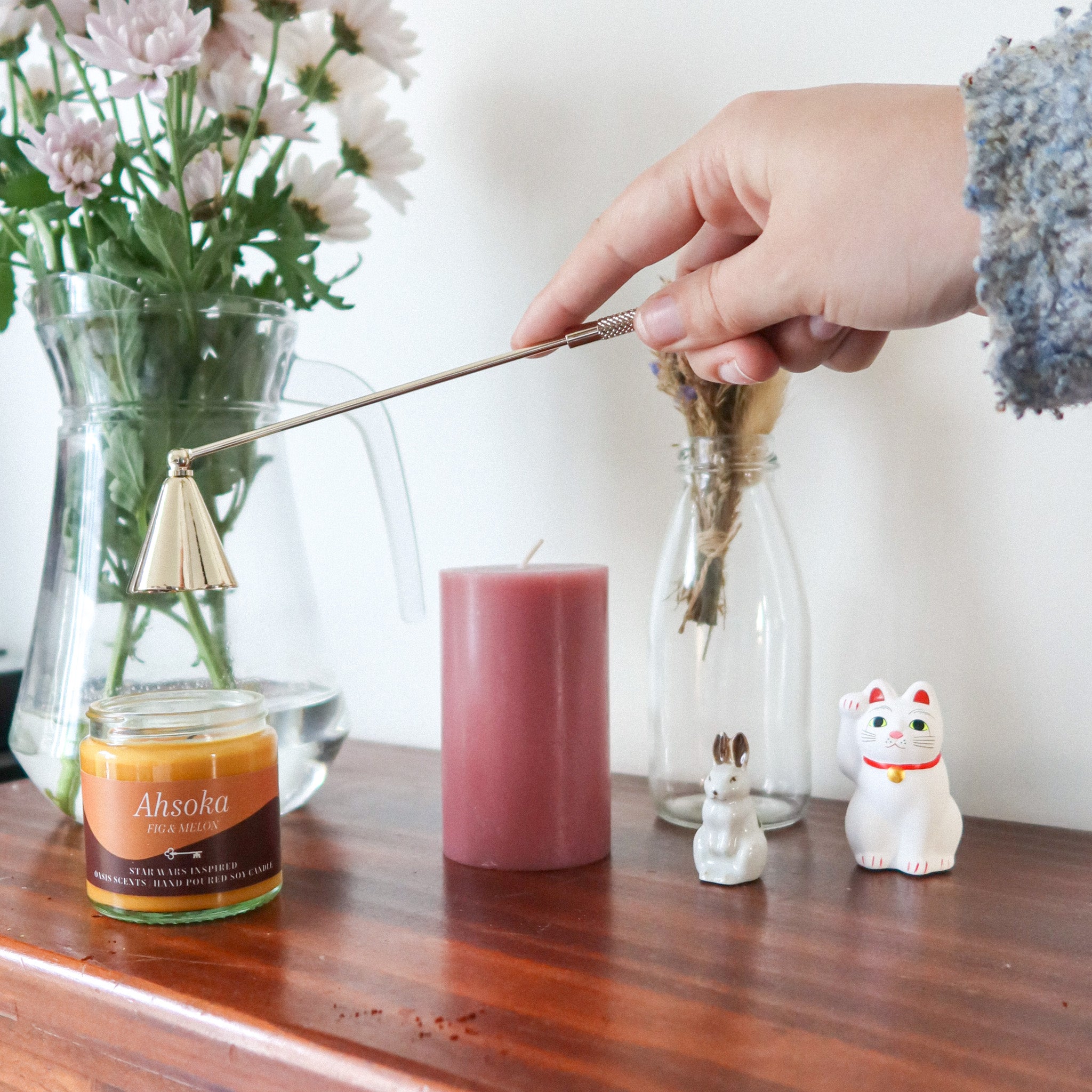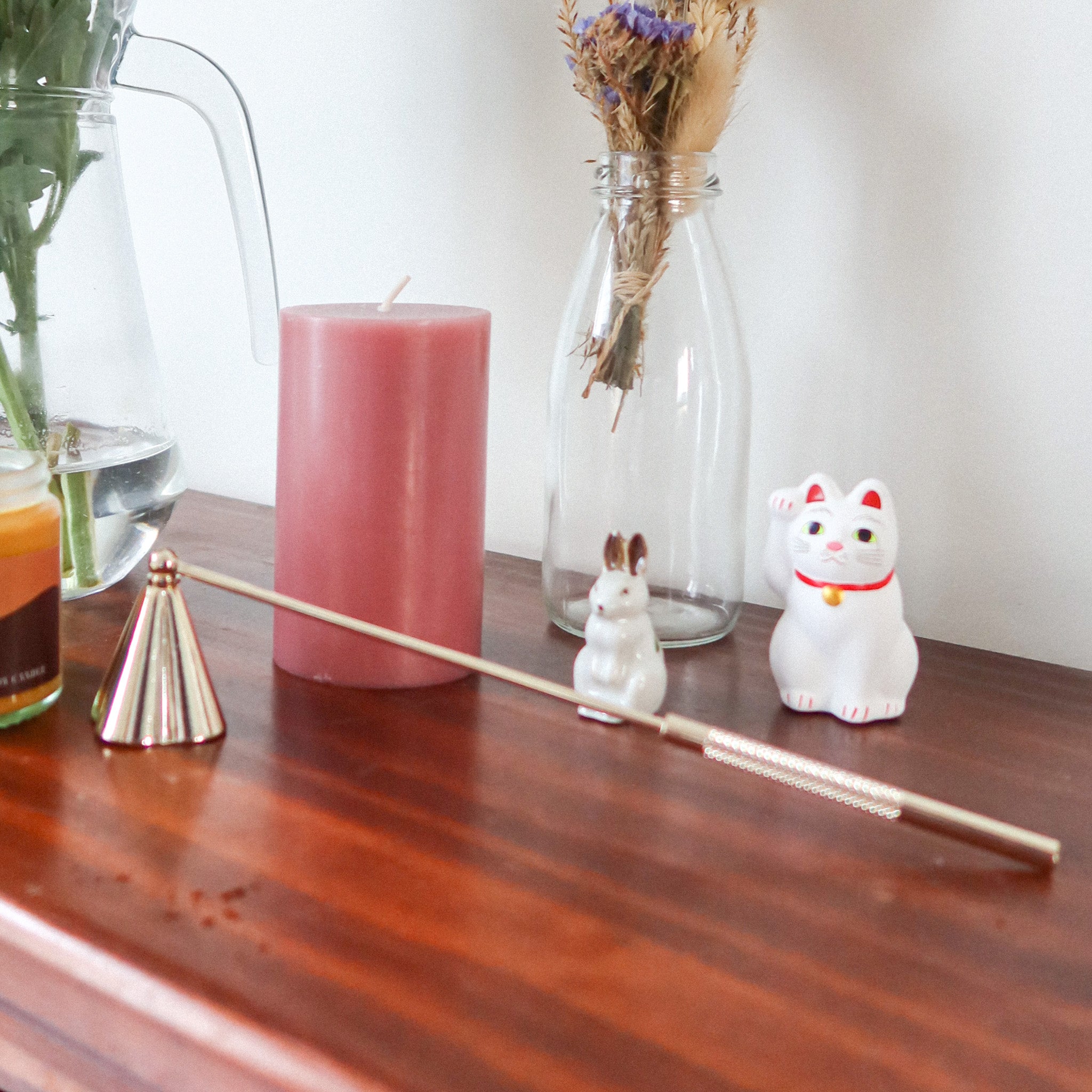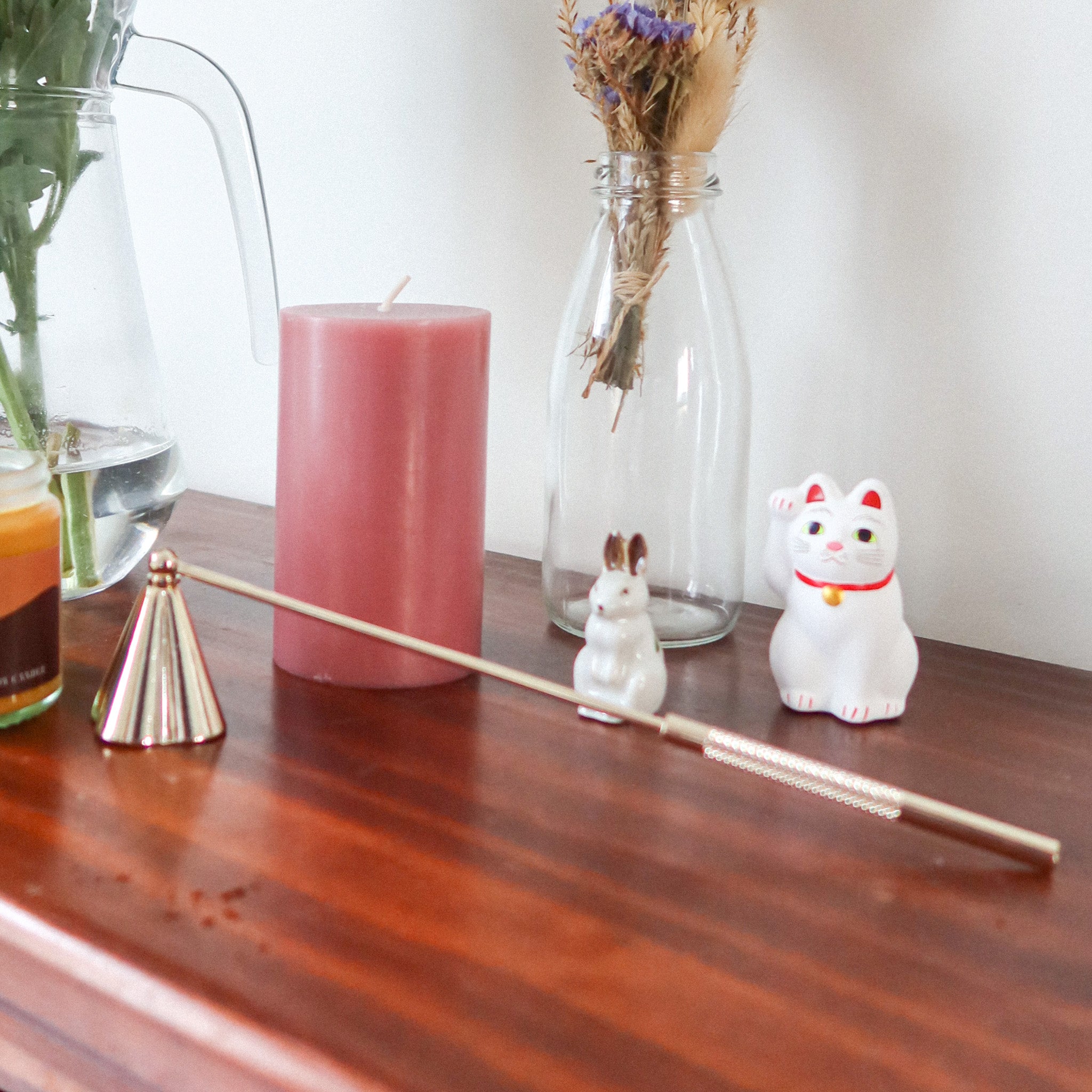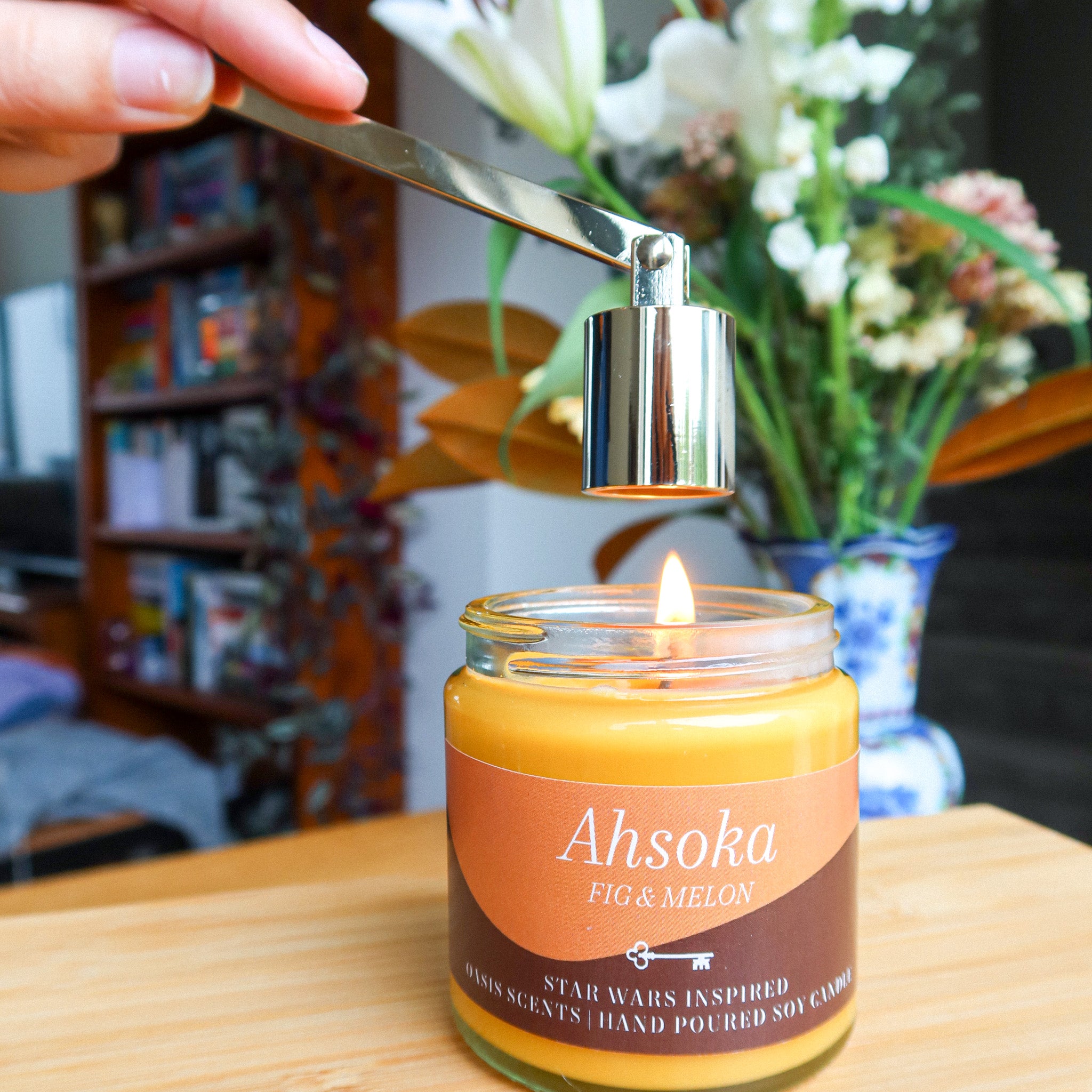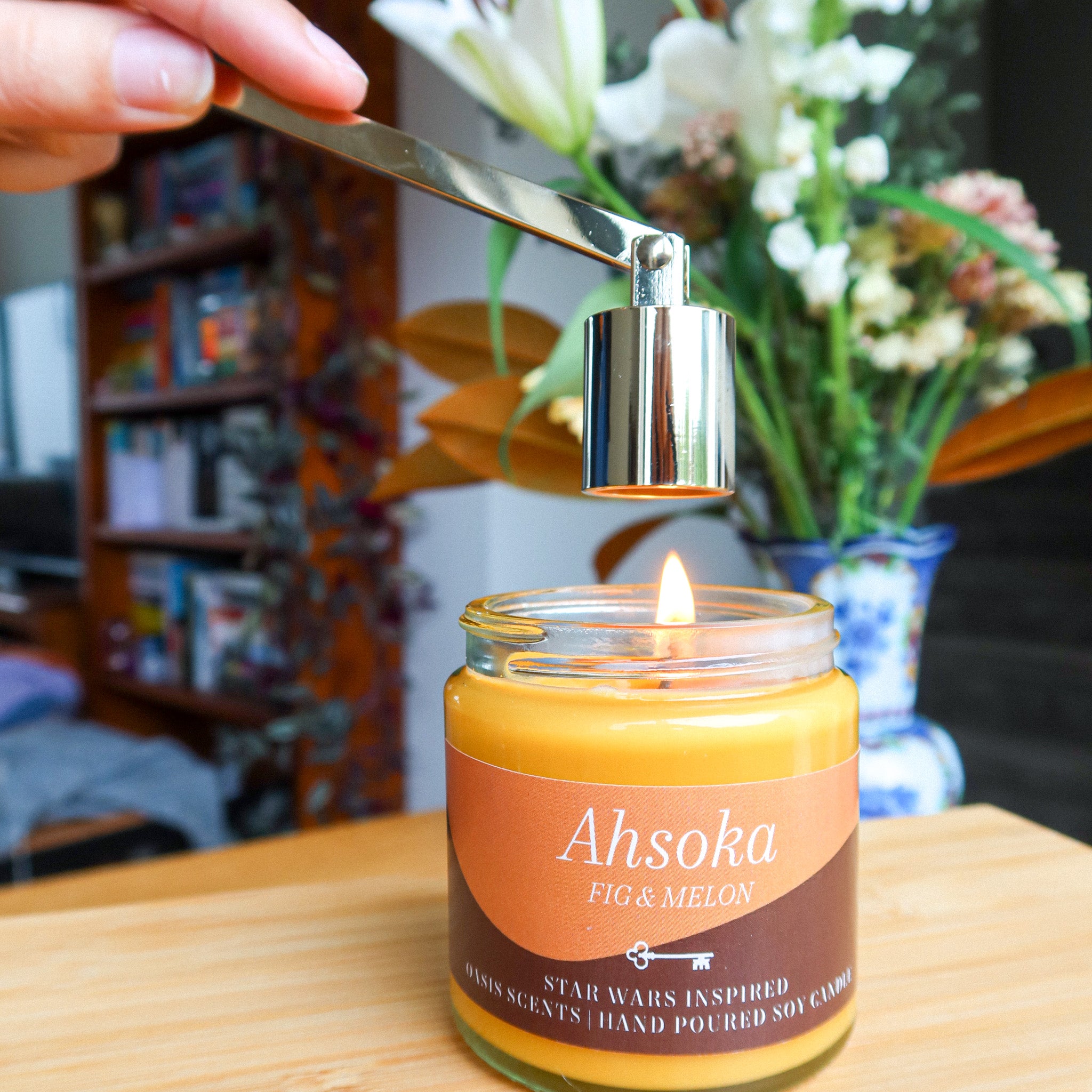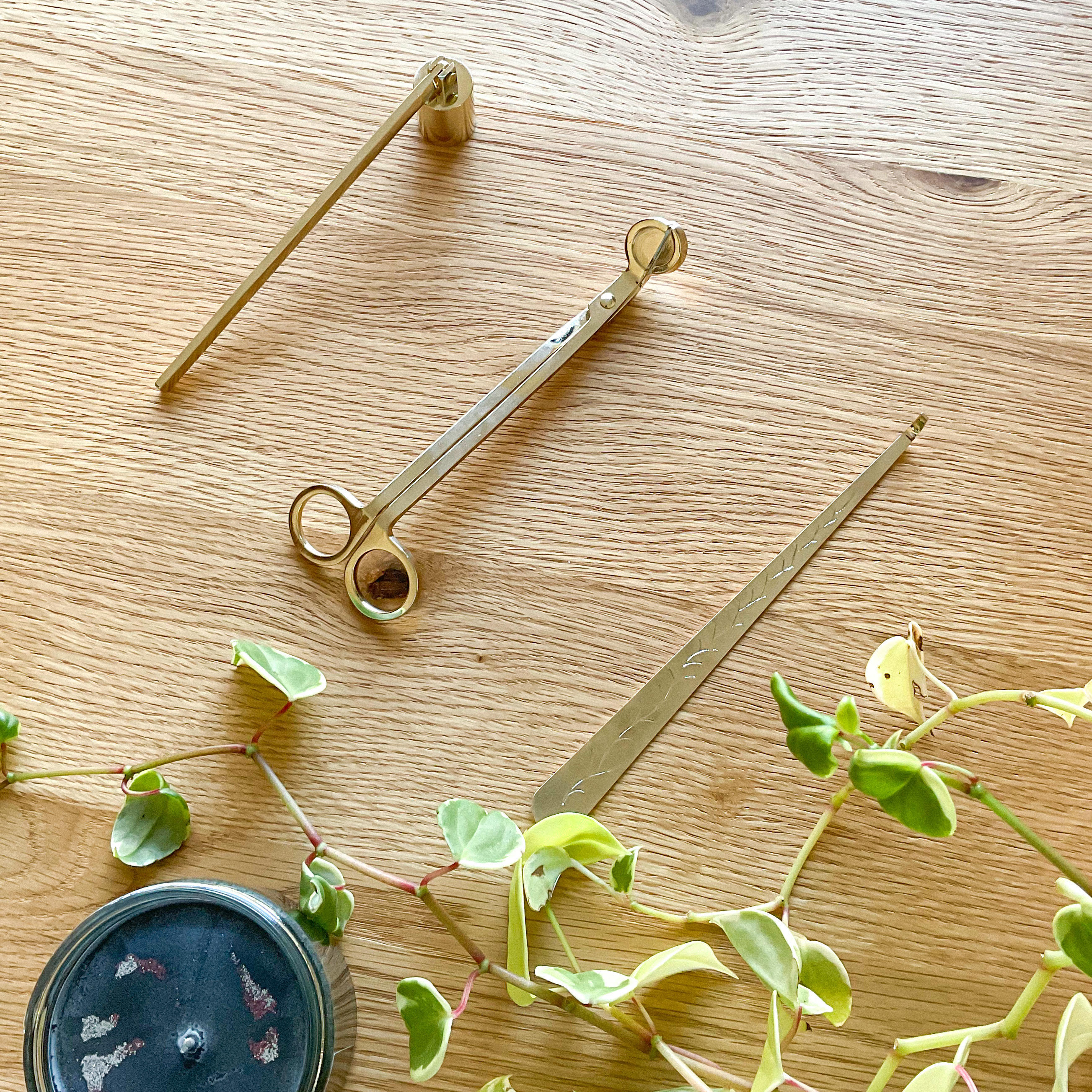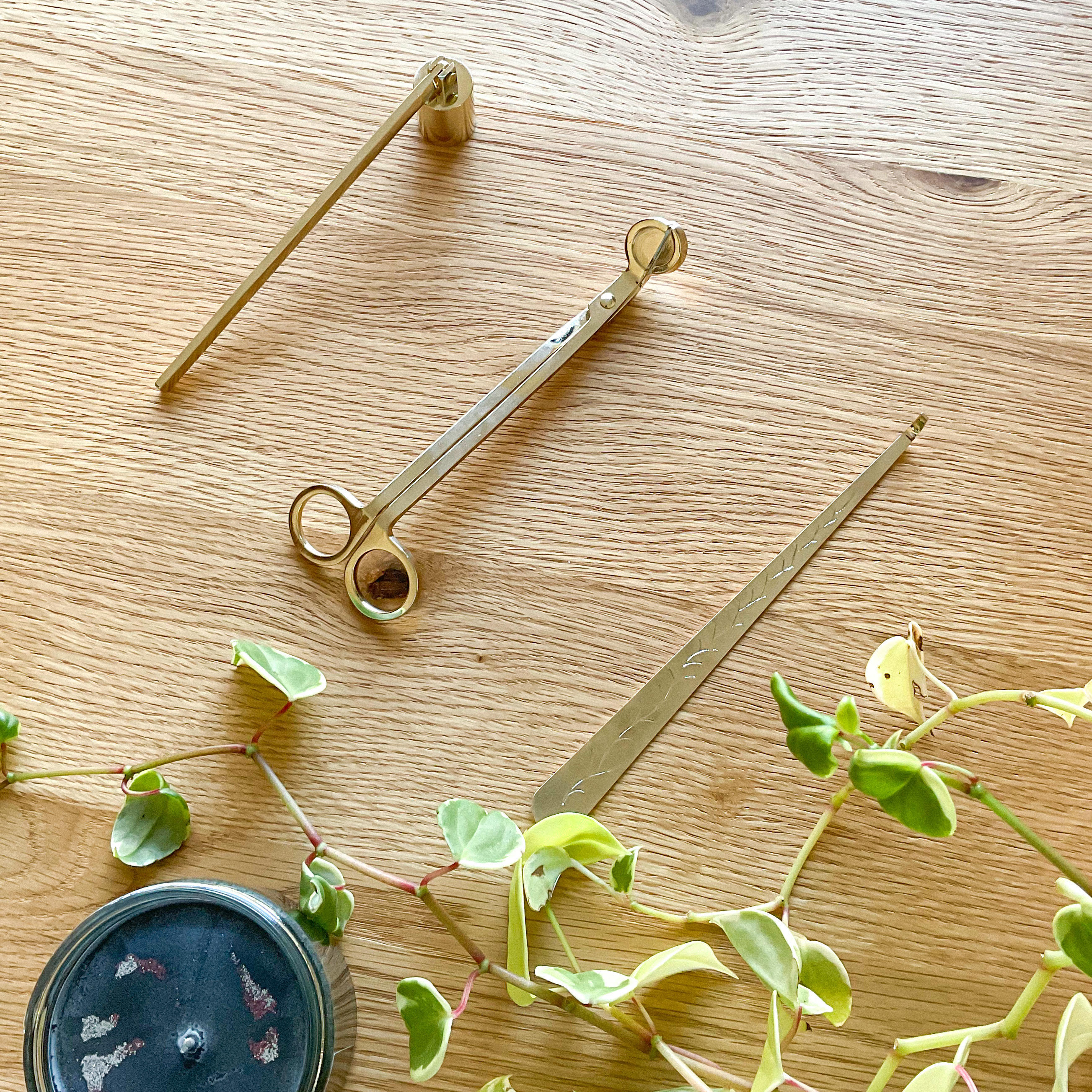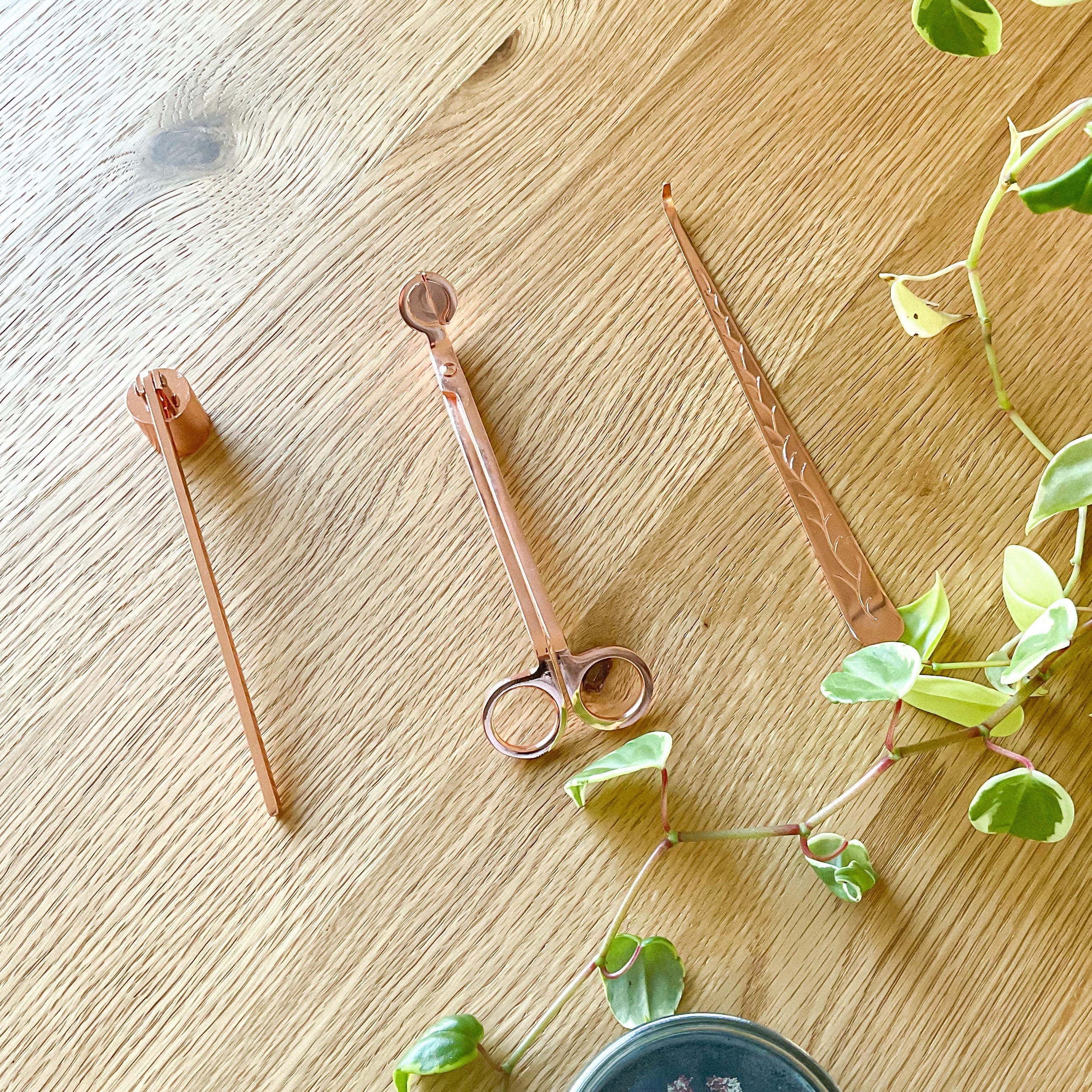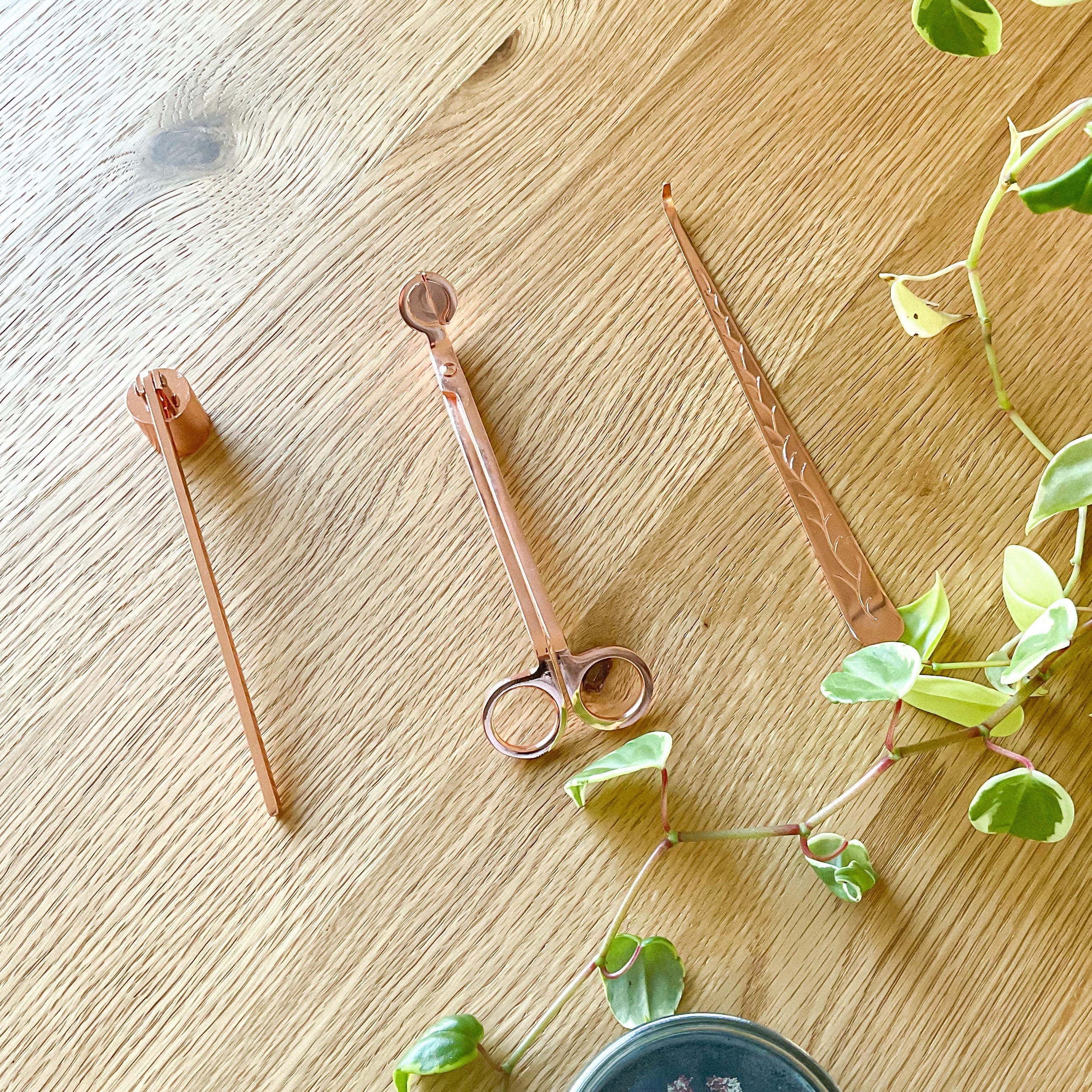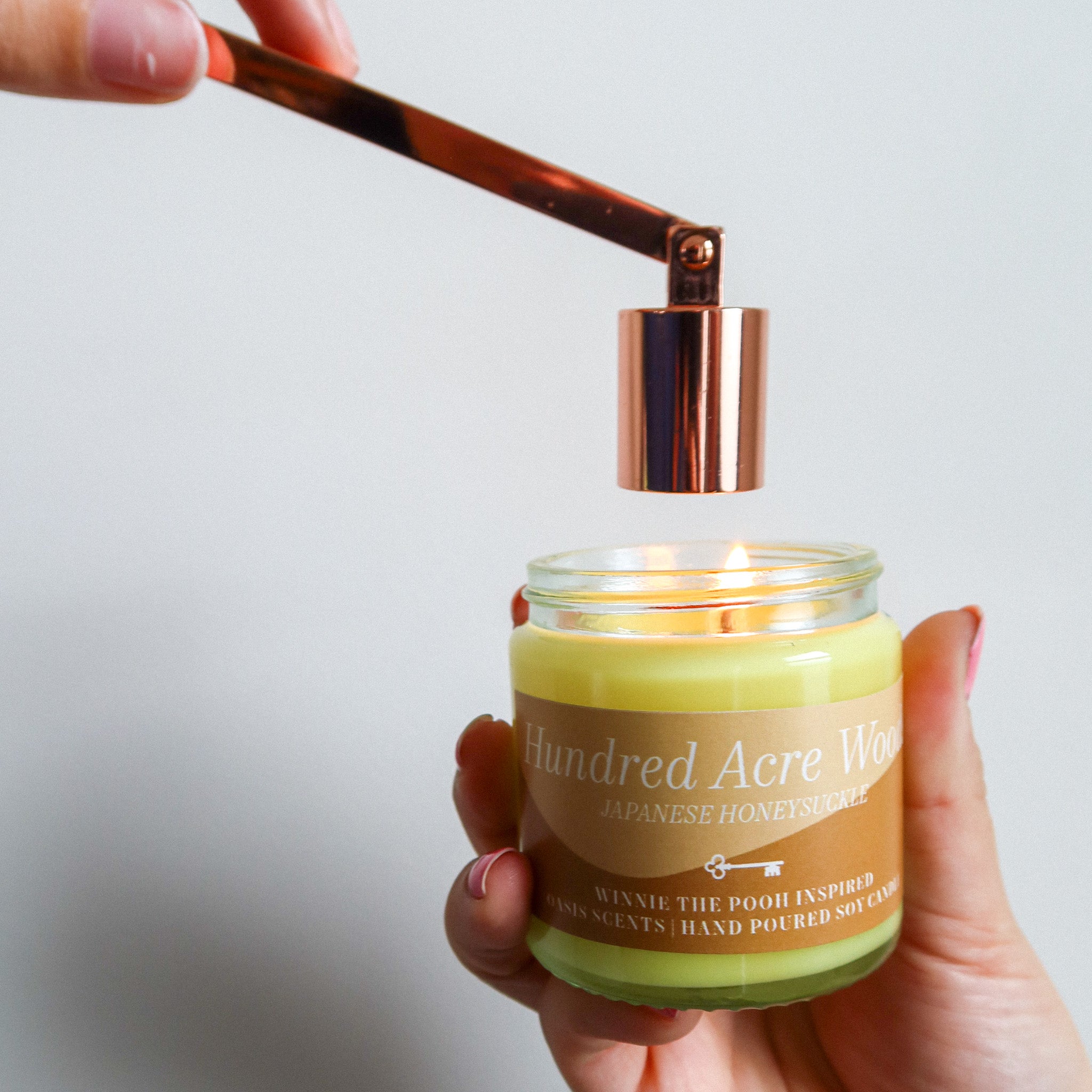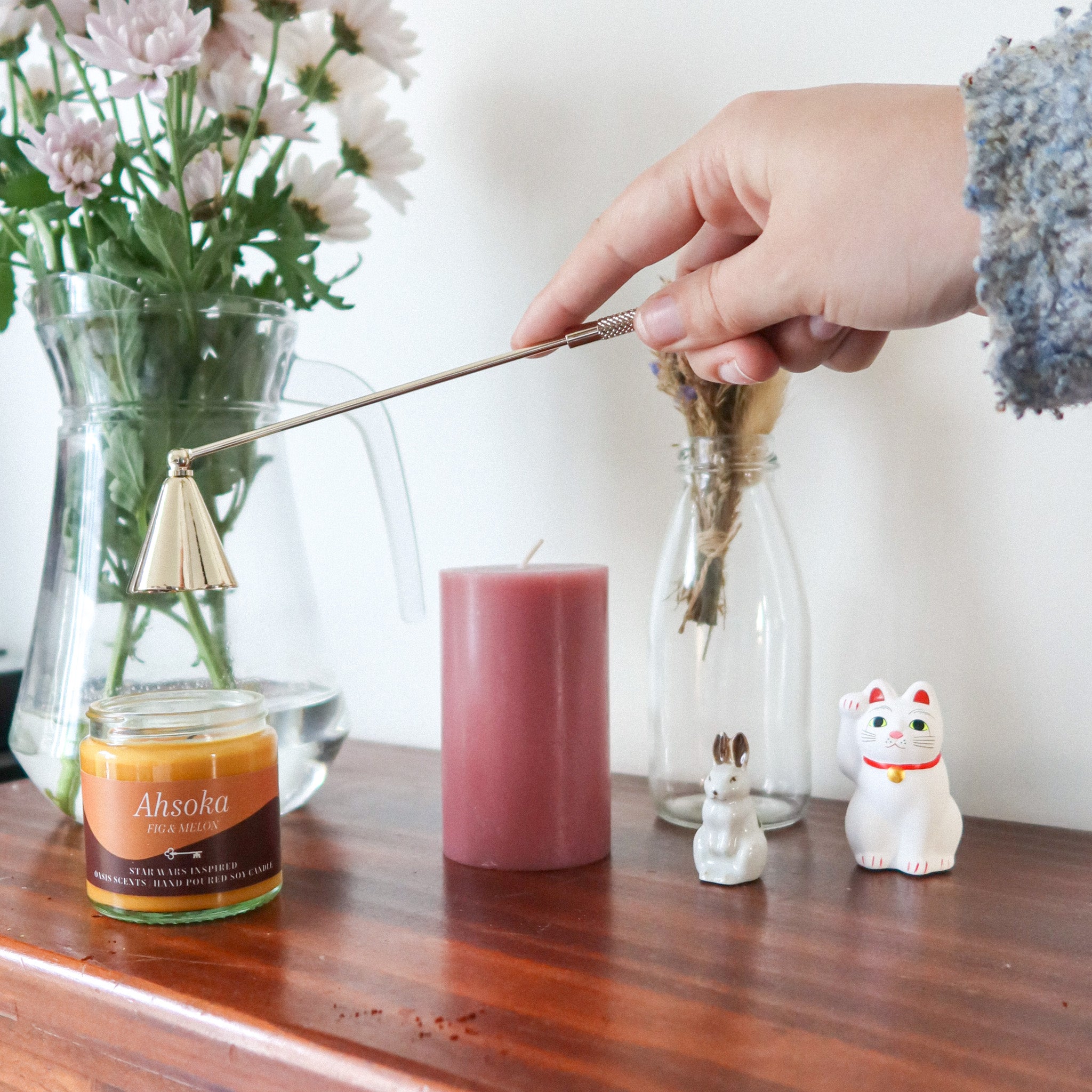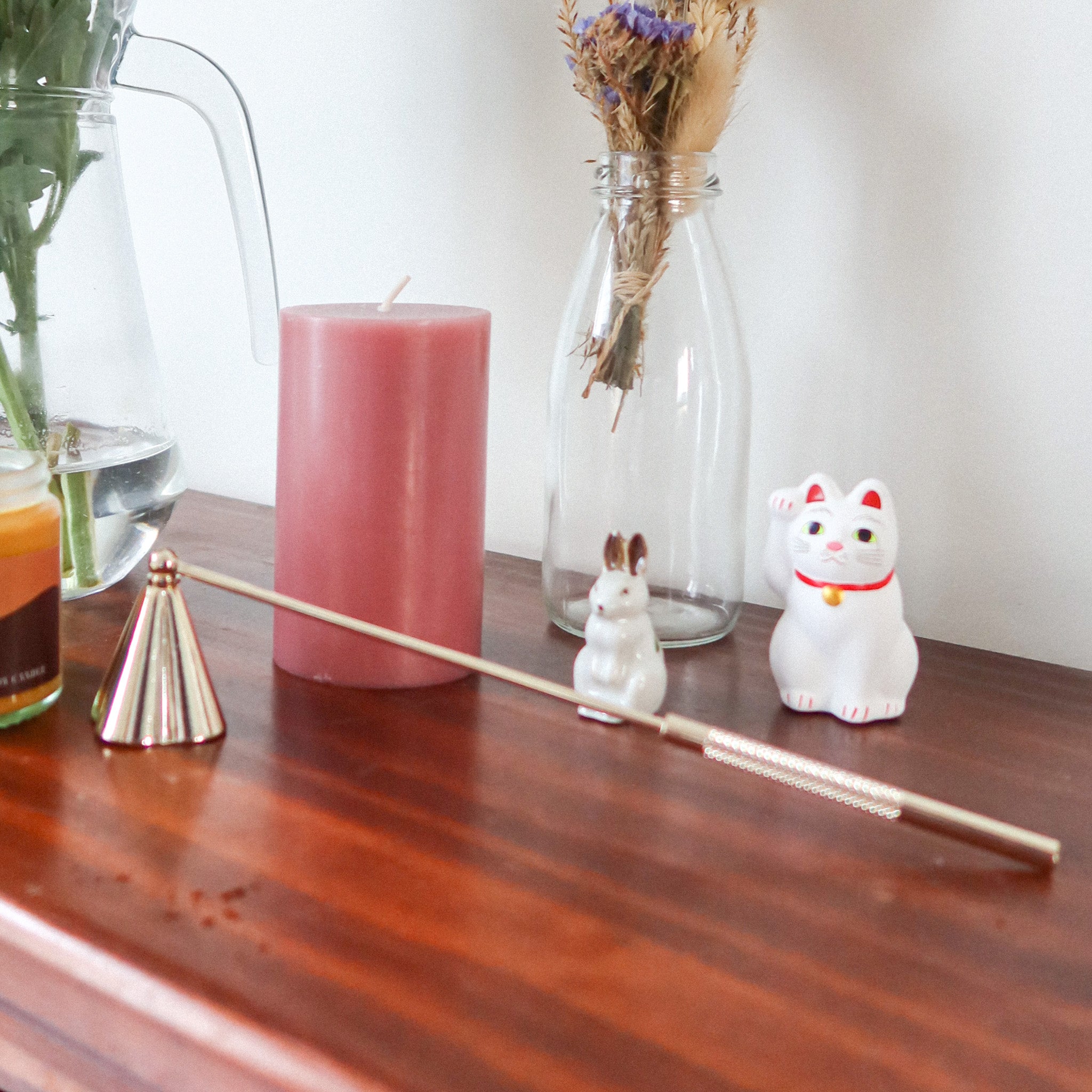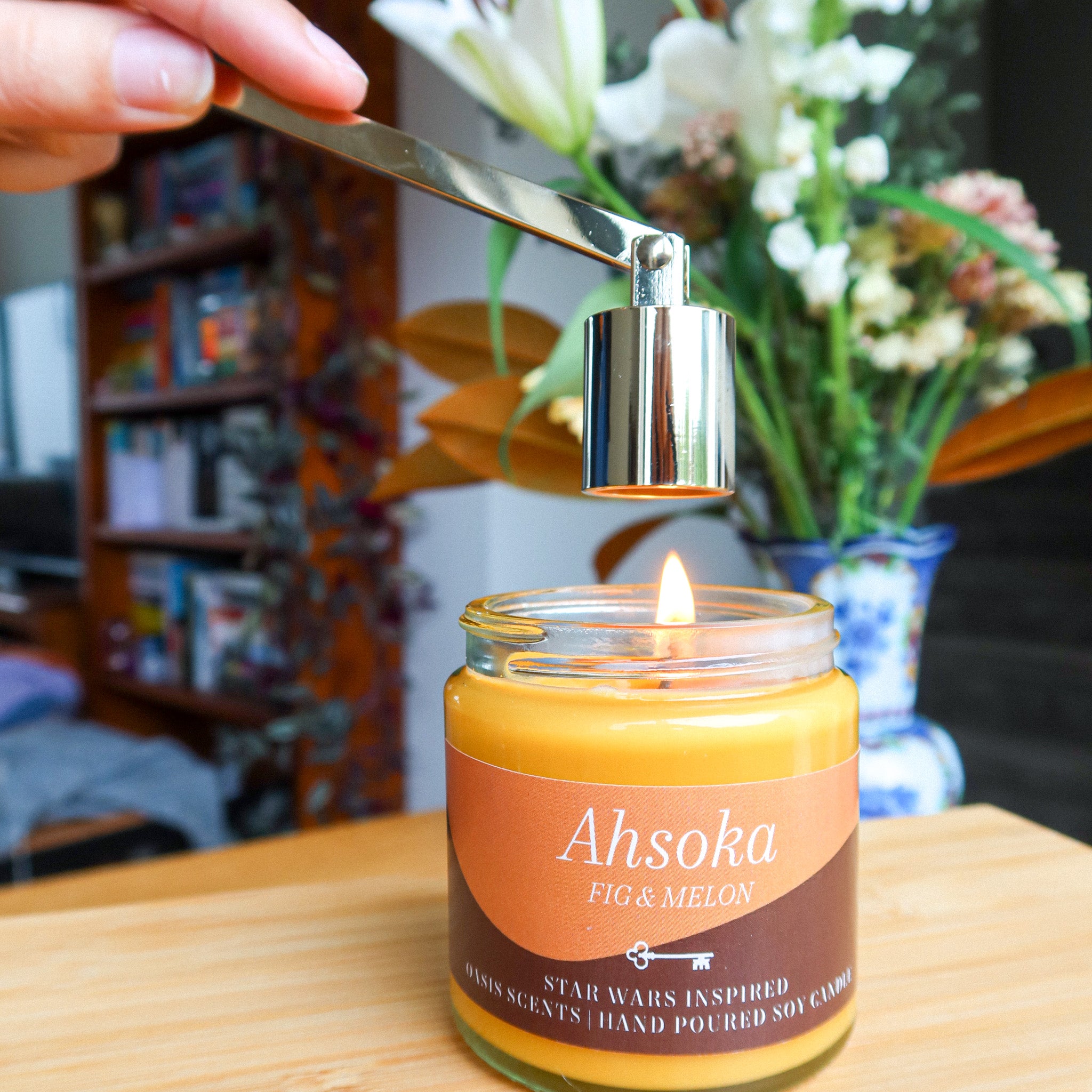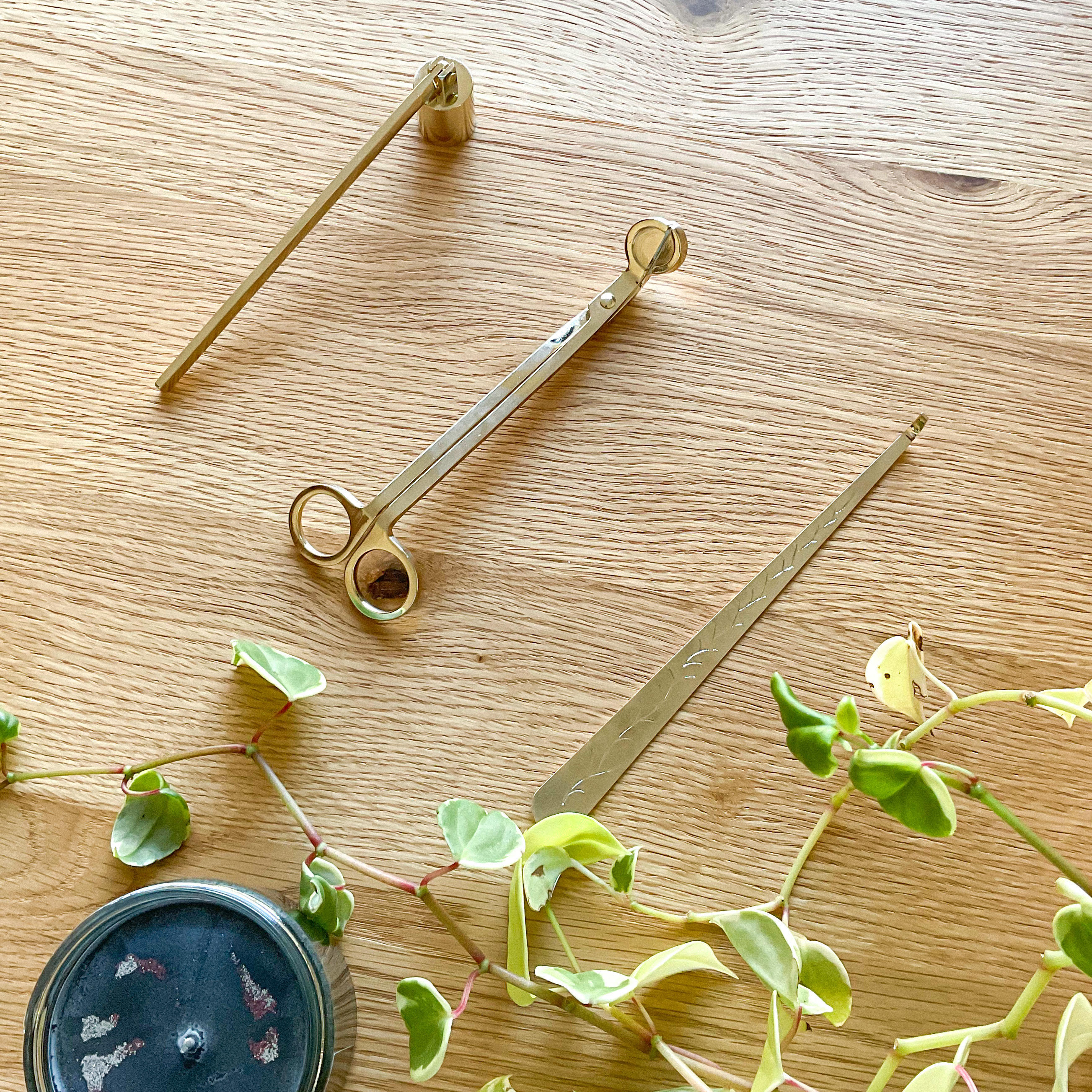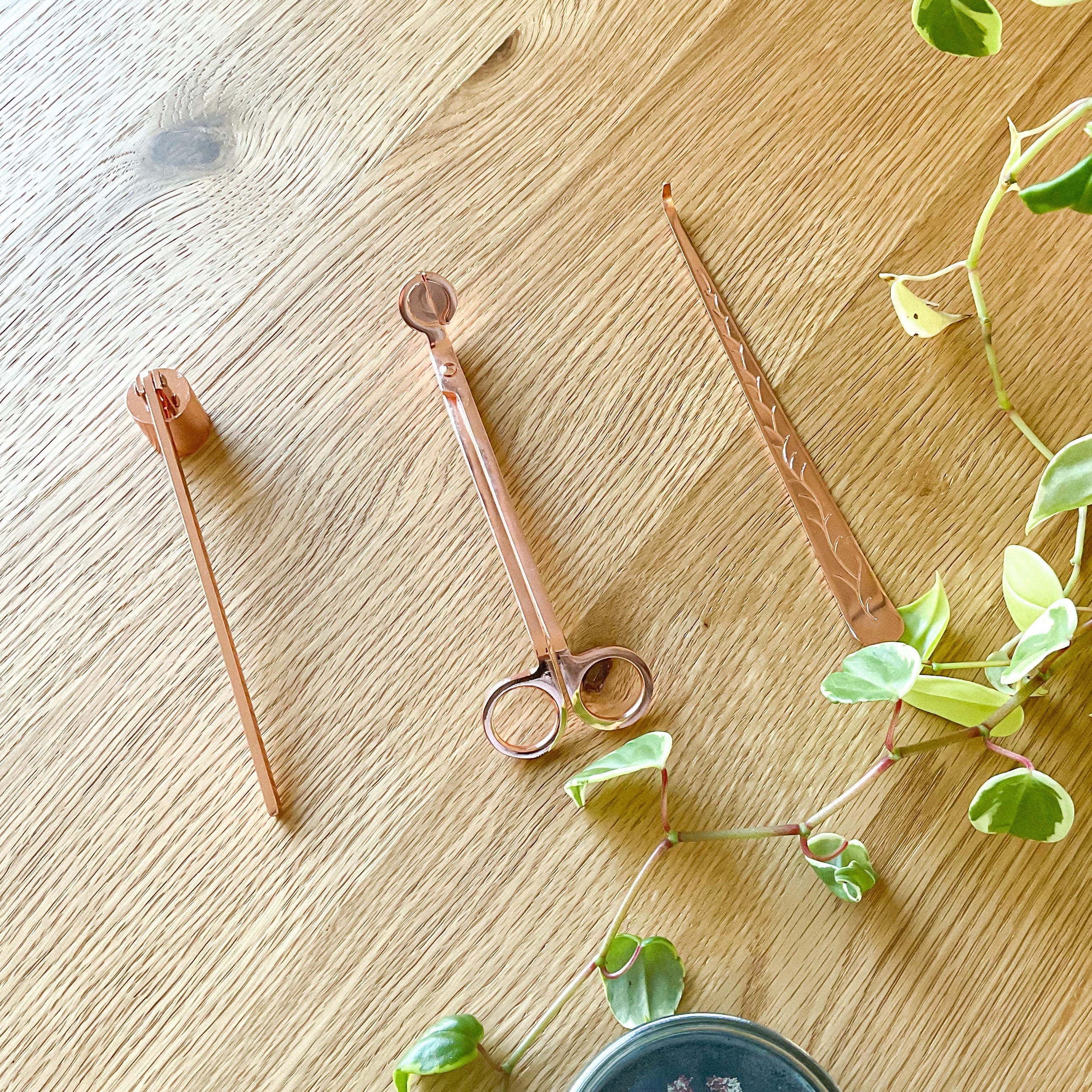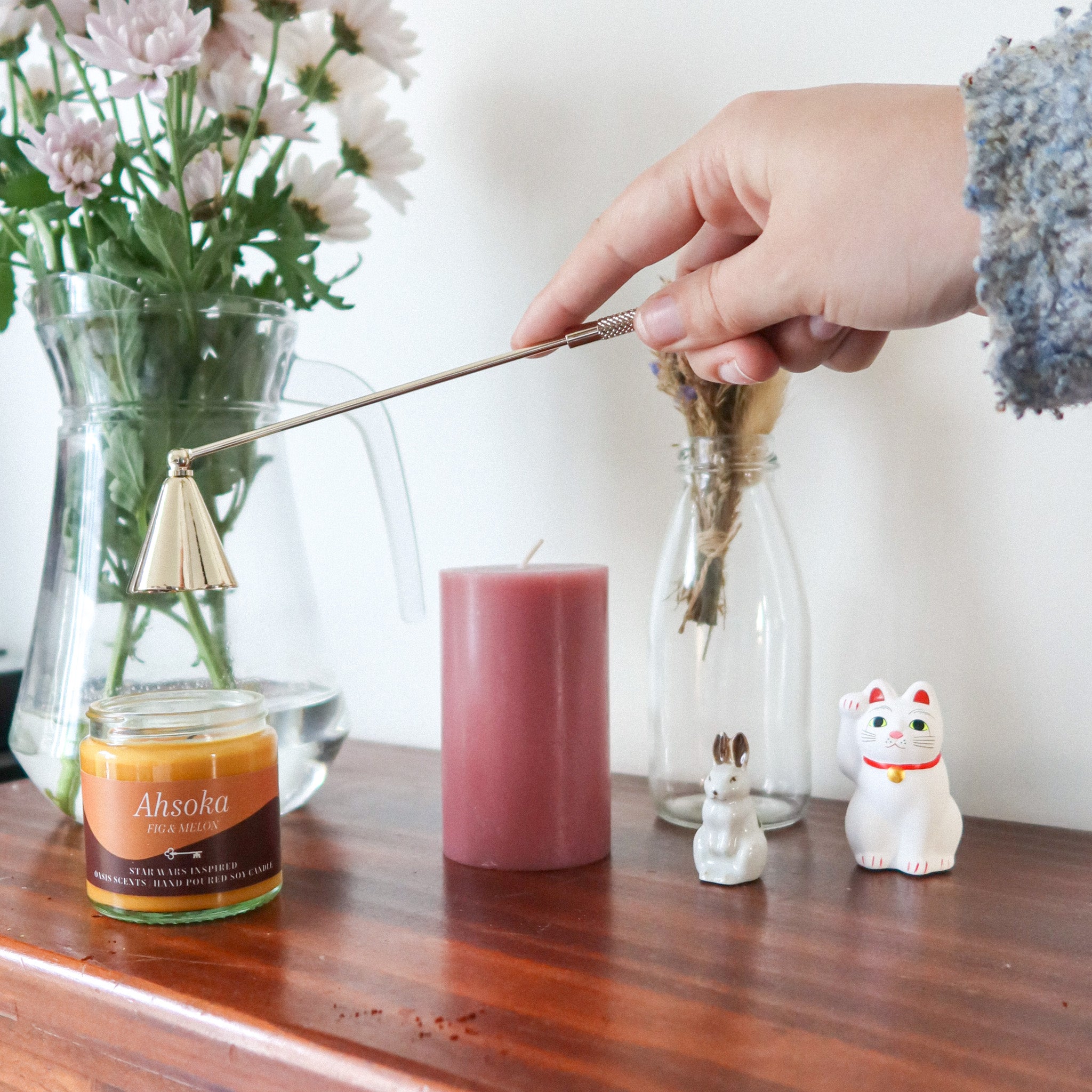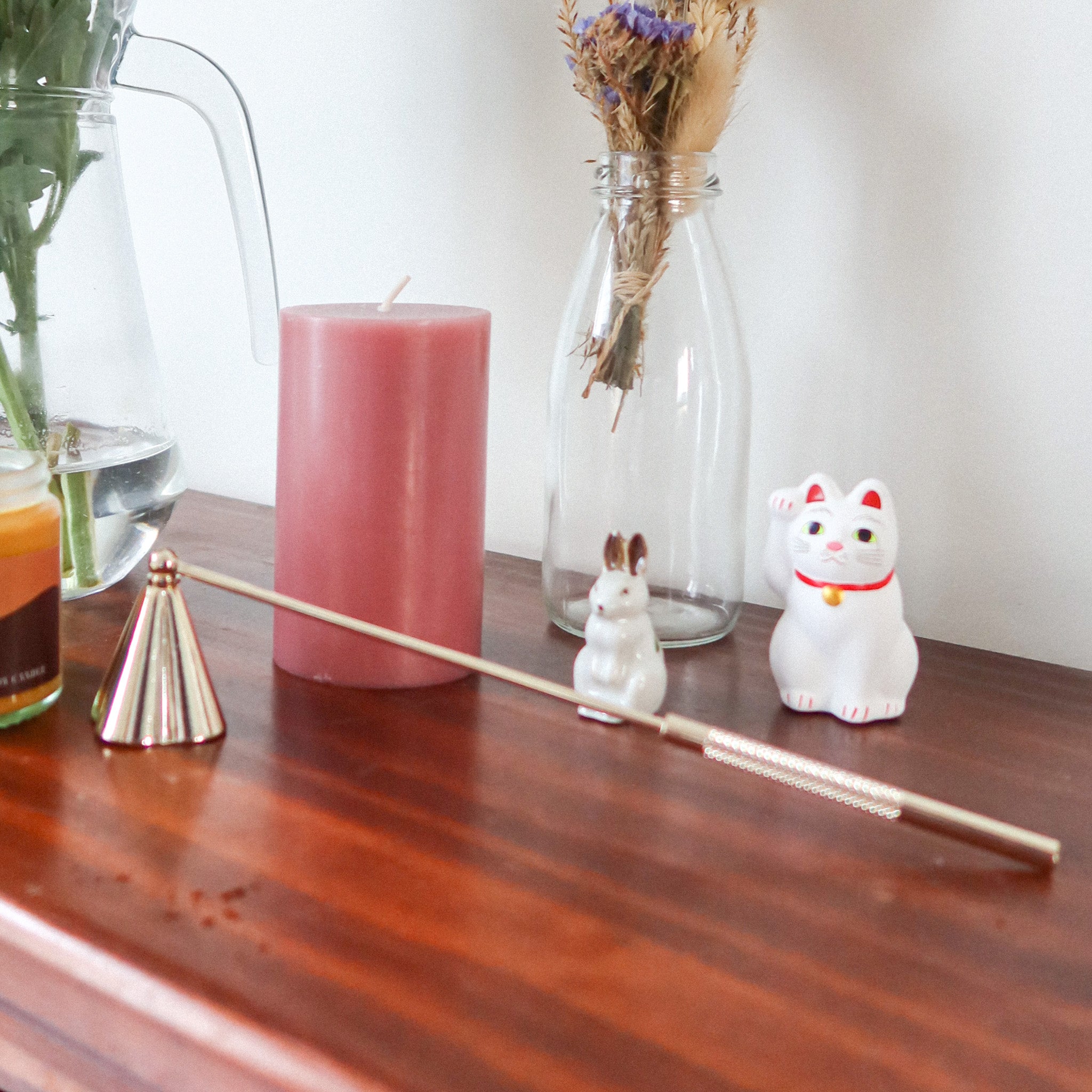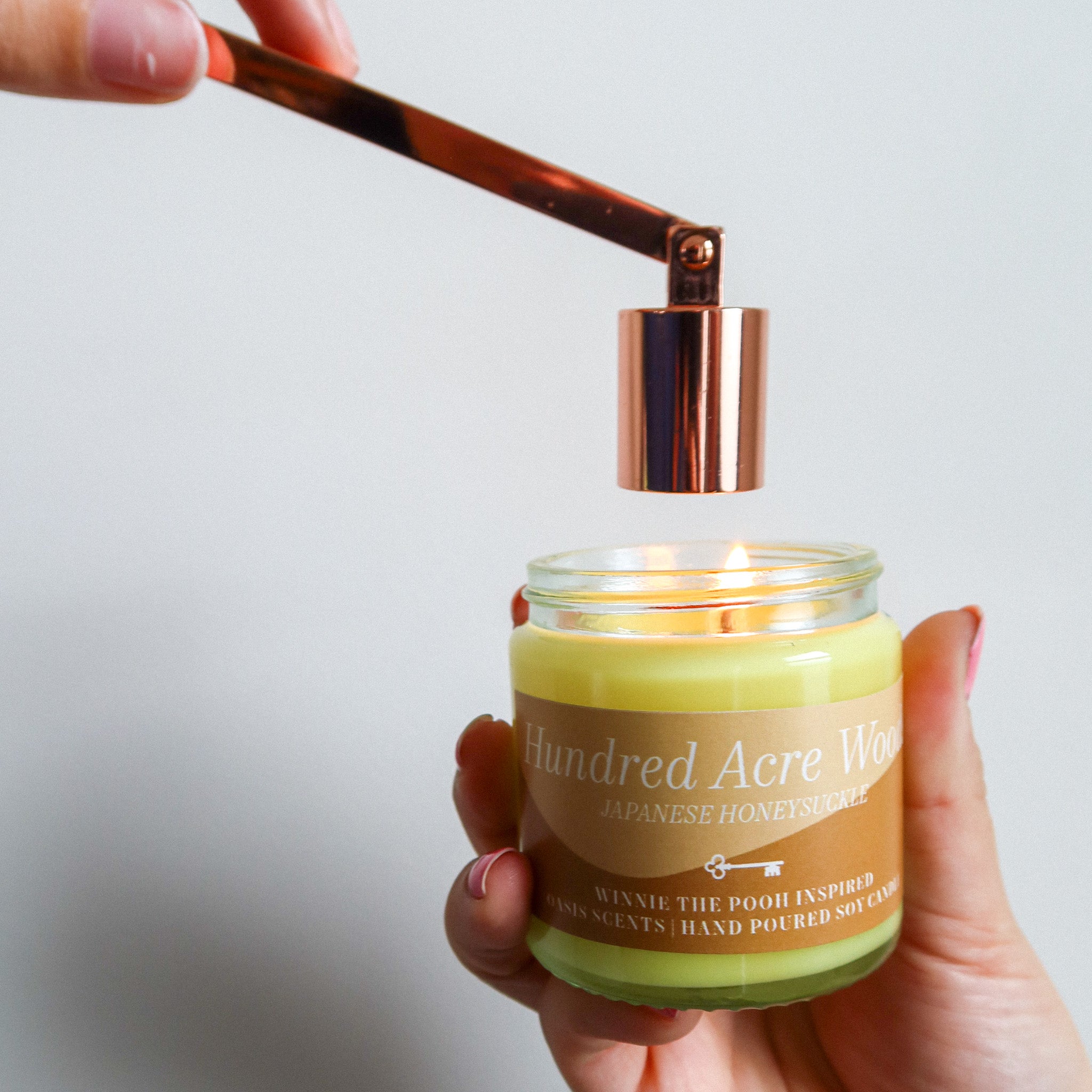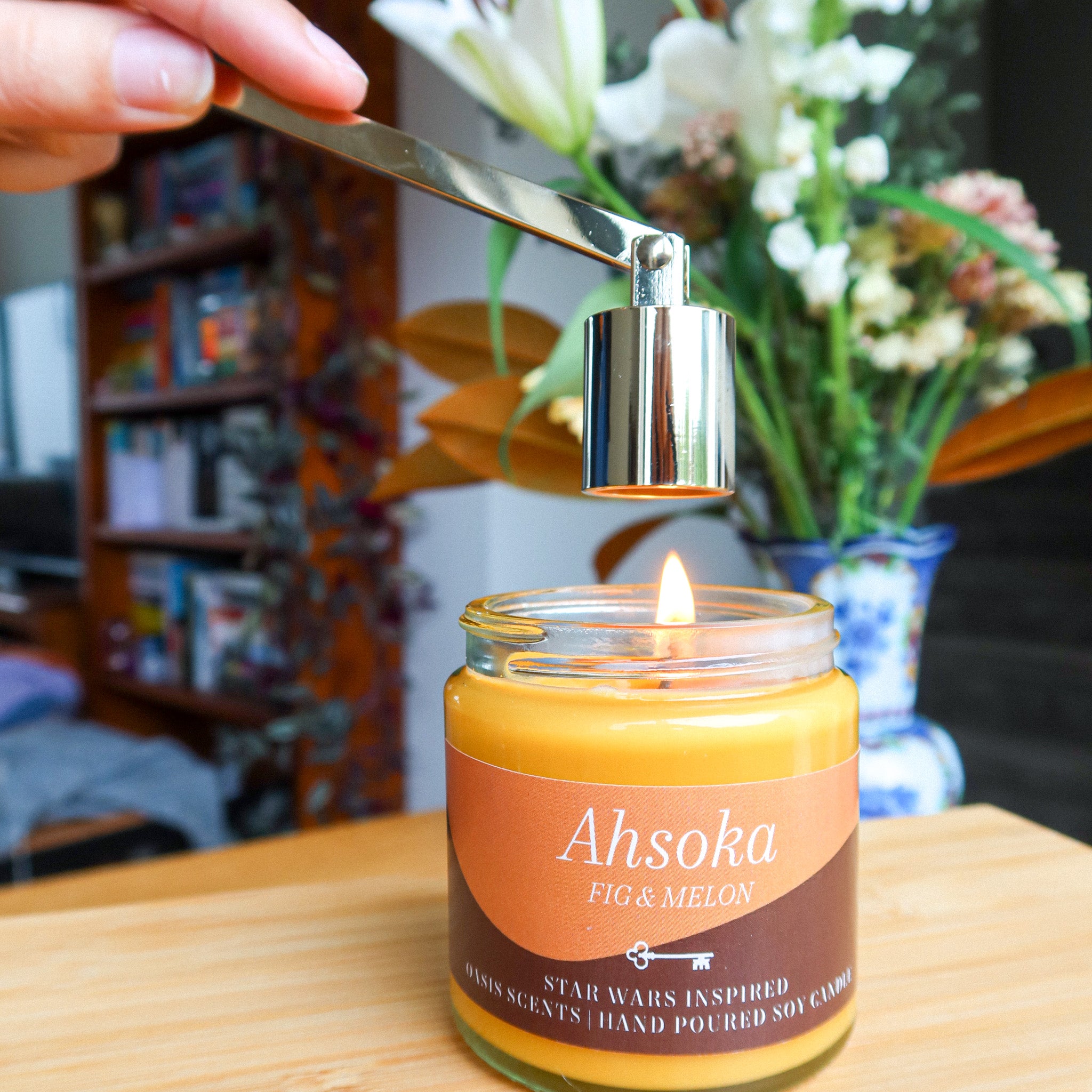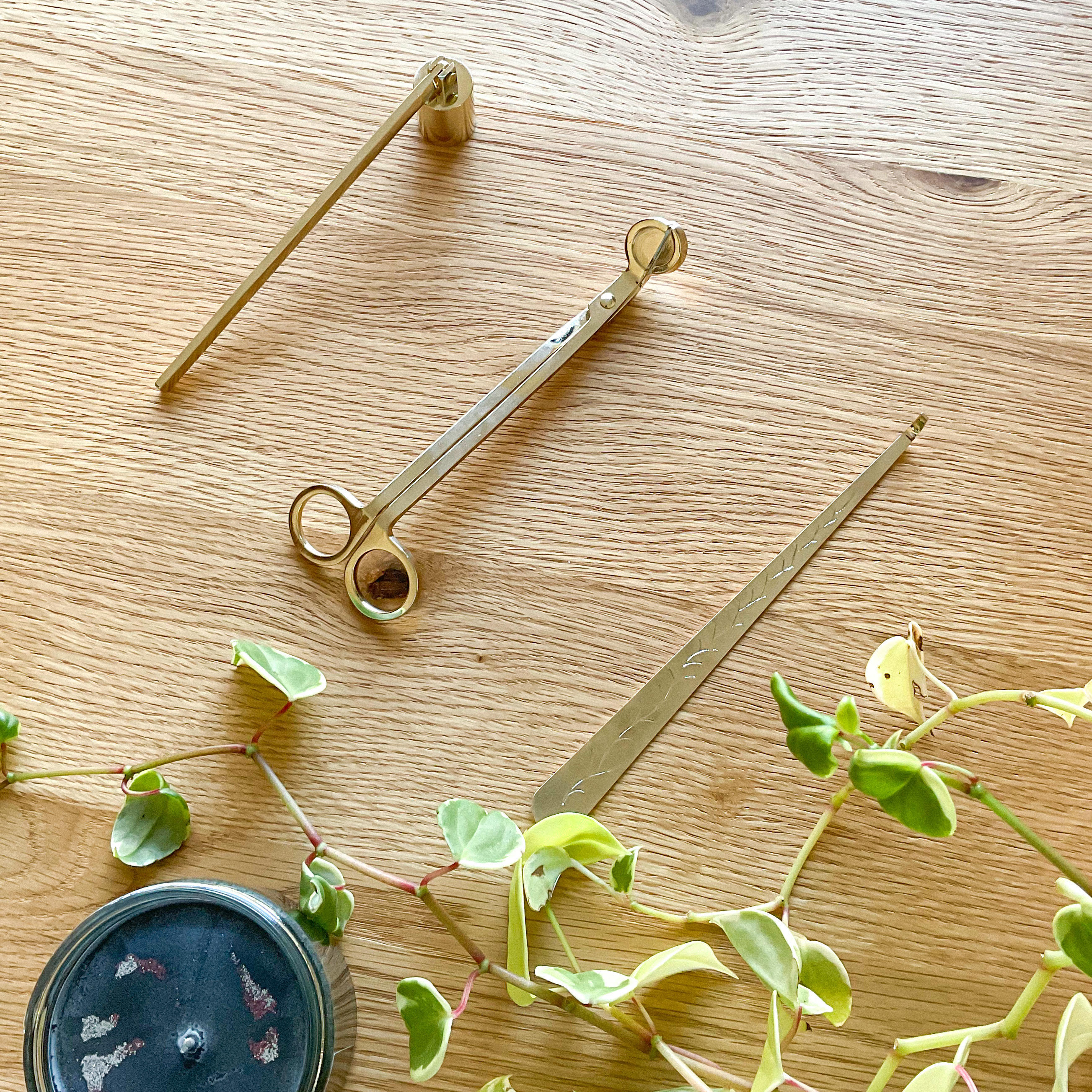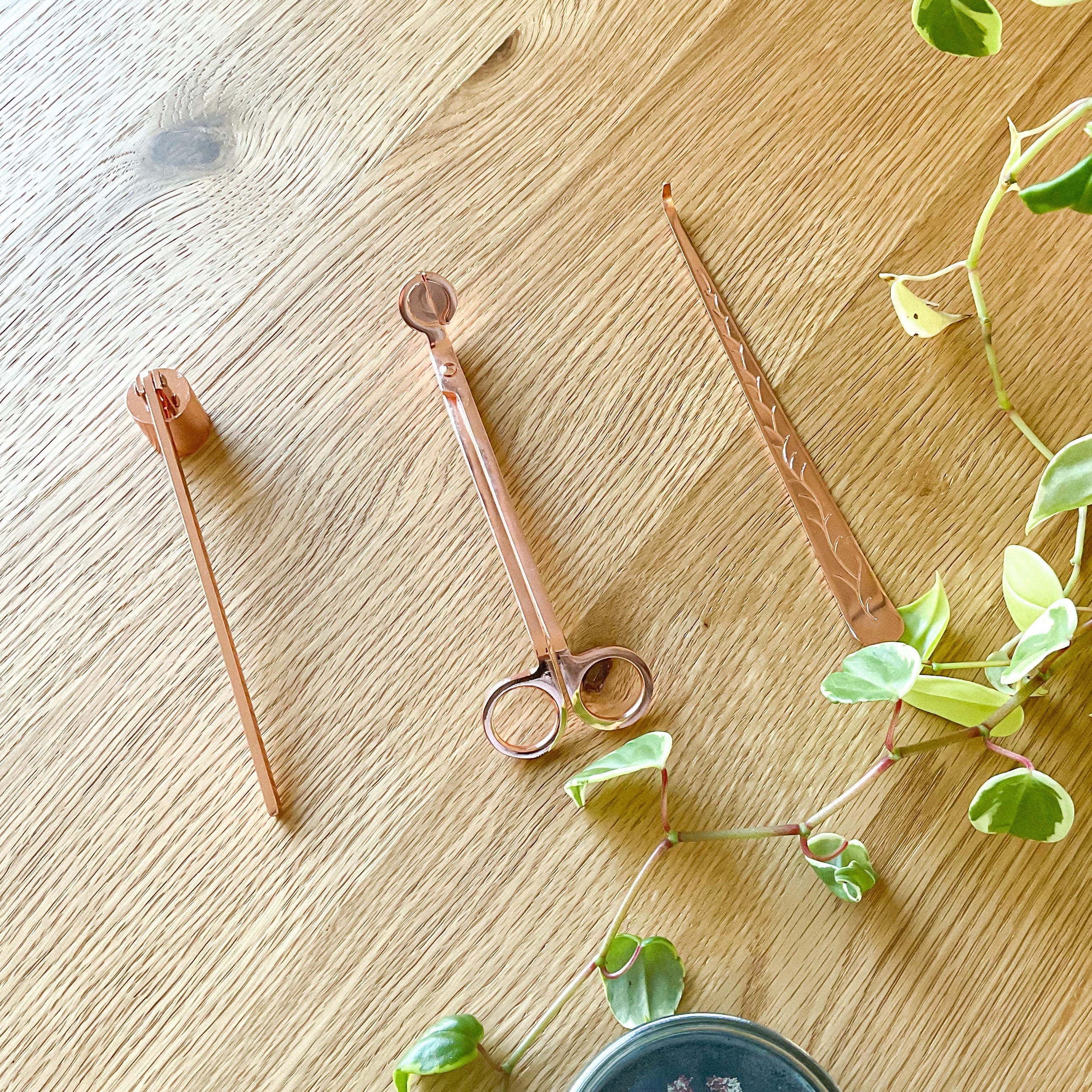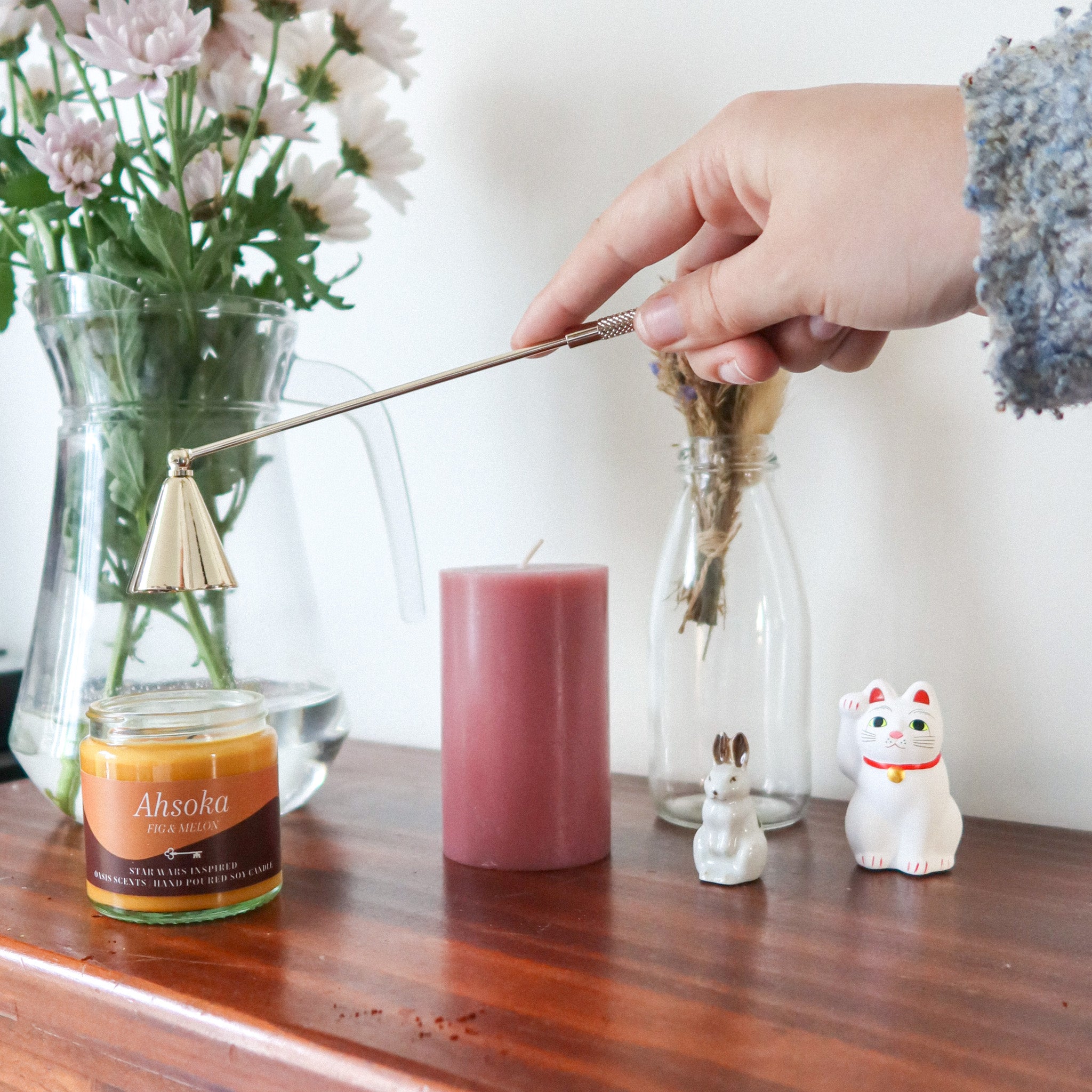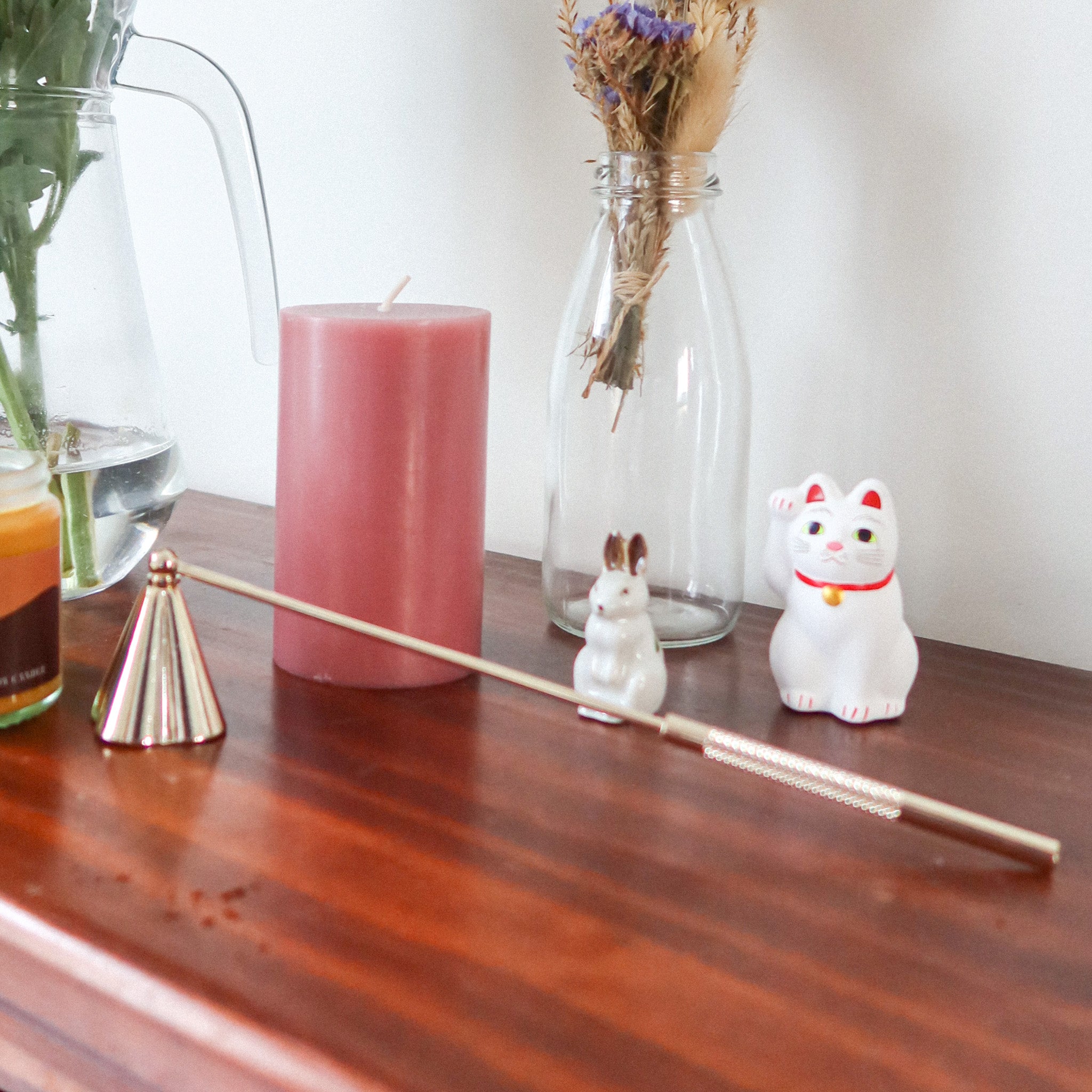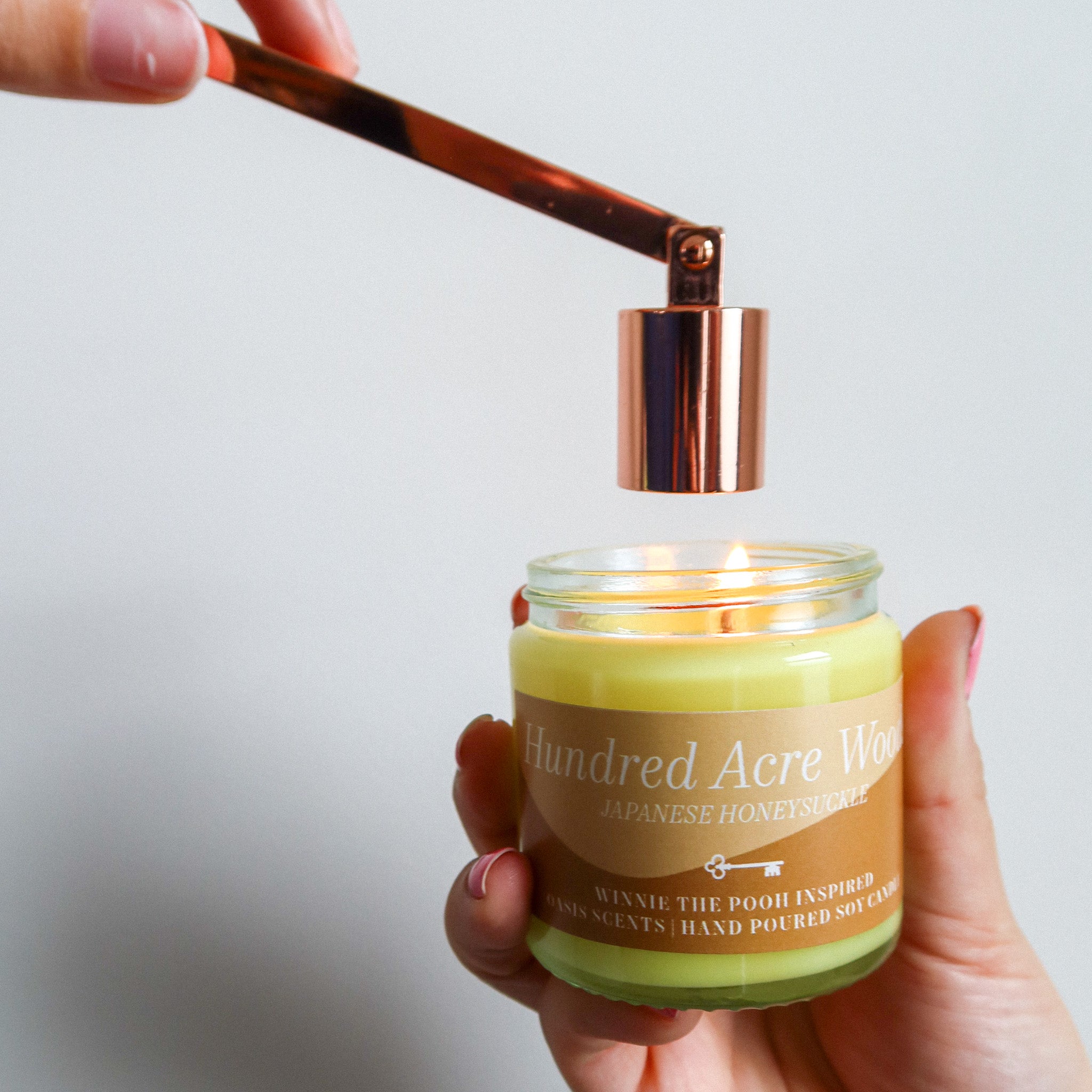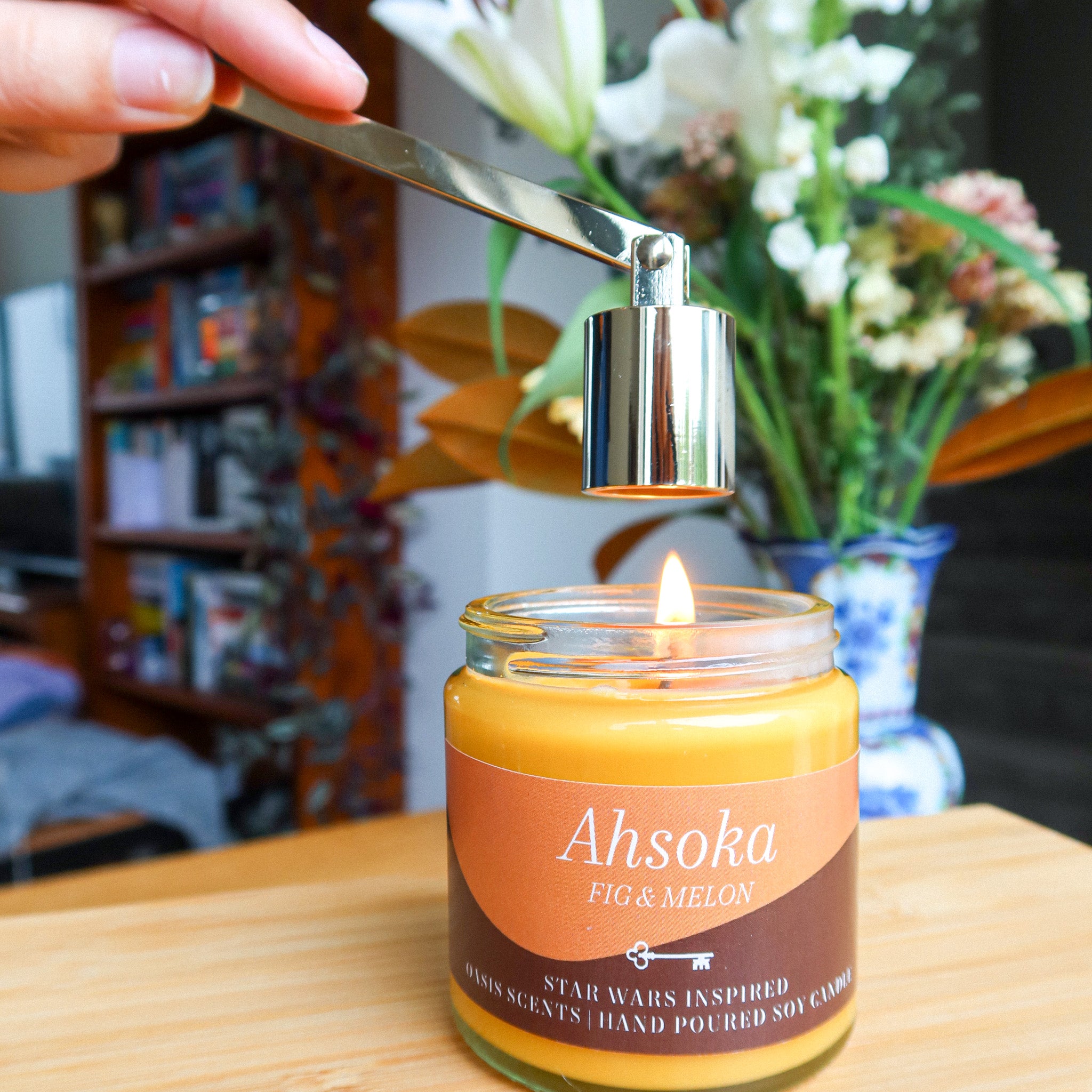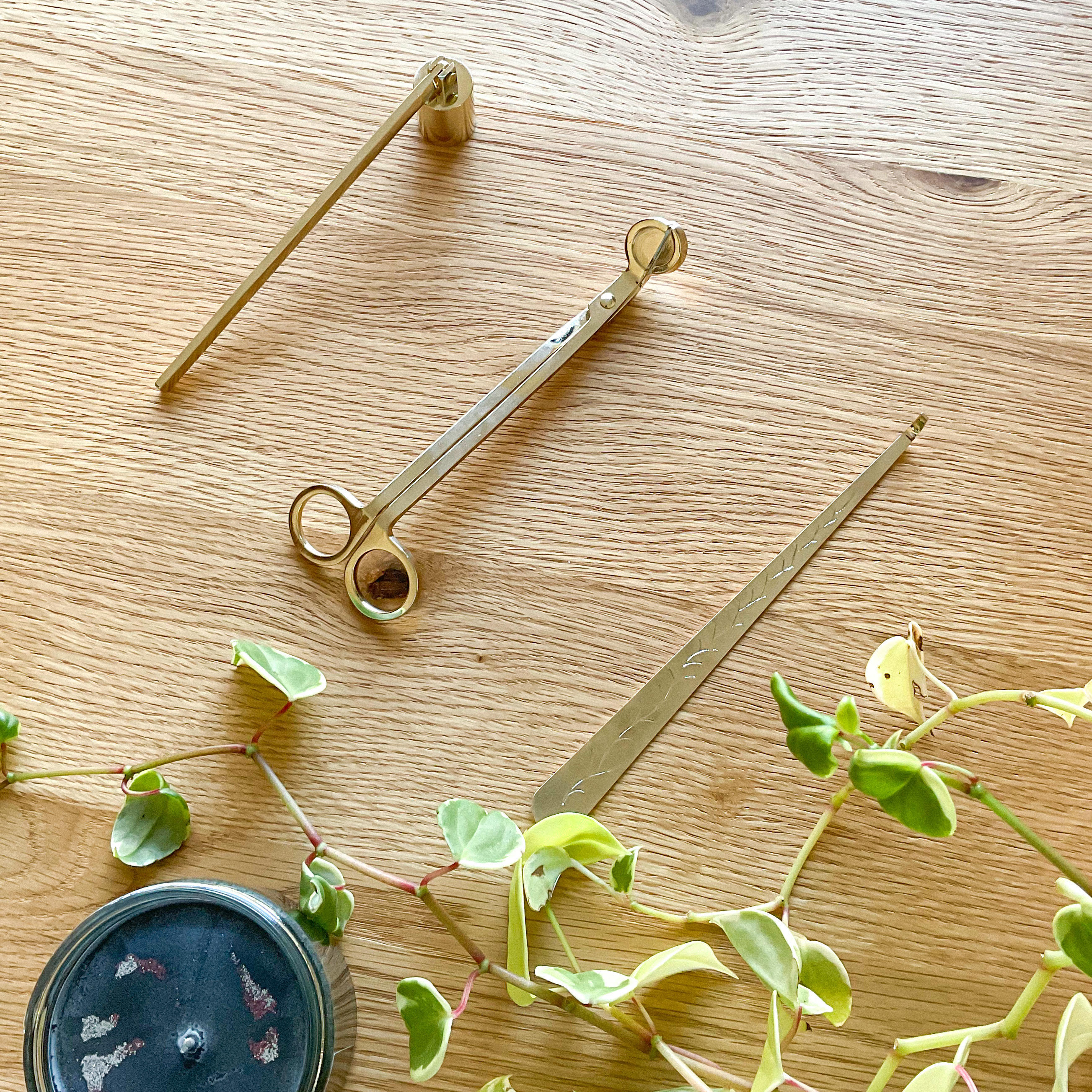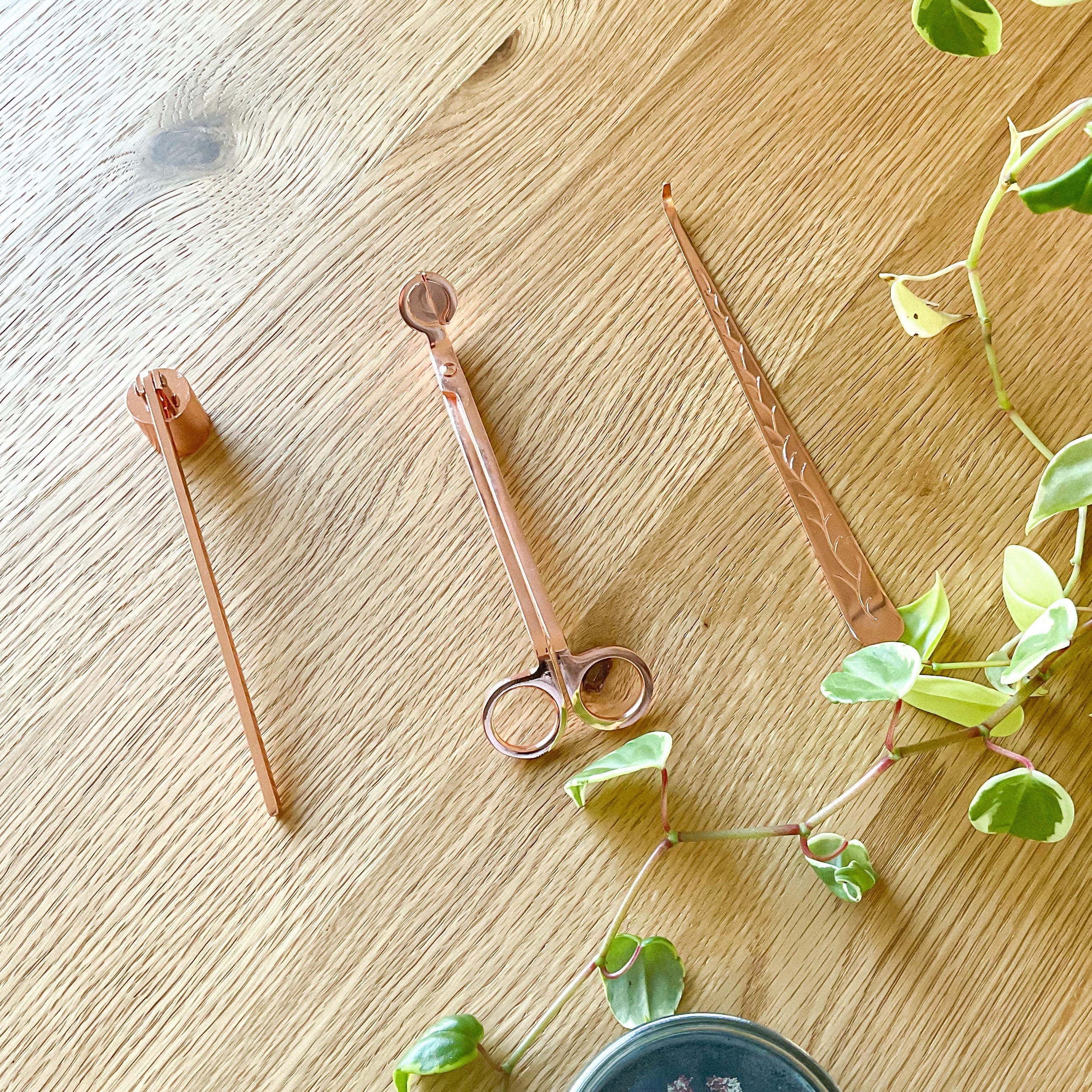 Candle Accessories - Wick Snuffer
Due to popular demand, we're now stocking a few different candle accessories. Using these accessories can help prolong the use of your candle.
These are all available individually and in two different colours and two styles - Gold and Rose Gold.
Want another way to blow your candles out? Why not use a Wick Snuffer.
This works well with both Cotton Wicks and Woodwicks.
These are Made in China.